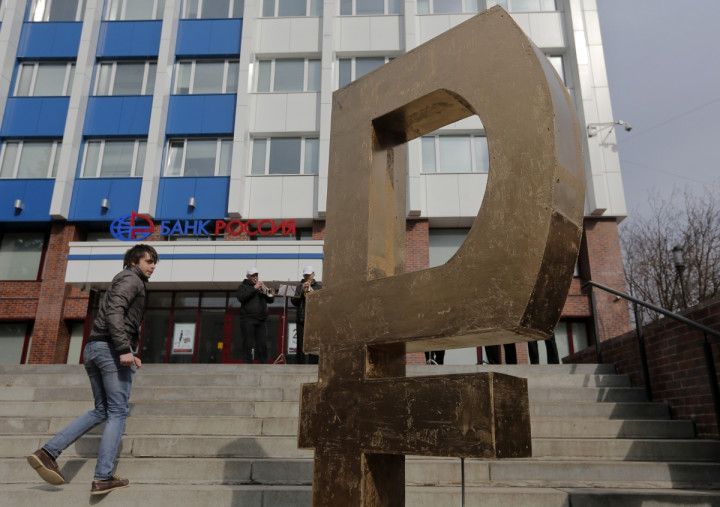 Russia's central bank has said it is willing to boost interventions in the currency market at any time.
The rouble's decline poses risks to Russia's overall financial stability, the Bank of Russia said in a statement on its website.
"The Bank of Russia is ready to increase foreign currency interventions at any moment and to use its other financial-market tools," the statement said.
The central bank statement came after the rouble regained 2% of its value against the dollar earlier in the day, amid expectations that the Russian central bank would boost its interventions in the currency market.
Analysts have also predicted a fresh interest rate hike that could reach 12%, up from the current level of 9.5%.
The rouble held on to earlier gains and was trading 0.5% higher by late afternoon in Moscow.
The rouble has been one of the worst performing currencies in 2014, dropping as much as 48% against the dollar.