Sol Campbell has insisted that Robin van Persie will only stay at Arsenal this summer if Arsene Wenger finally spends big.
Van Persie will enter the final year of his contract with the Gunners come summer, and the striker has insisted that he won't discuss a new deal until the season comes to an end.
But Campbell believes that he will be more willing to agree to another deal with Arsenal if the club can promise that new faces will join the squad in the summer.
"Van Persie's had an unbelievable season," Campbell told talkSPORT.
"Arsenal need a few more players who want to take on the challenge, who are going to say 'I'm going to make the difference this season'.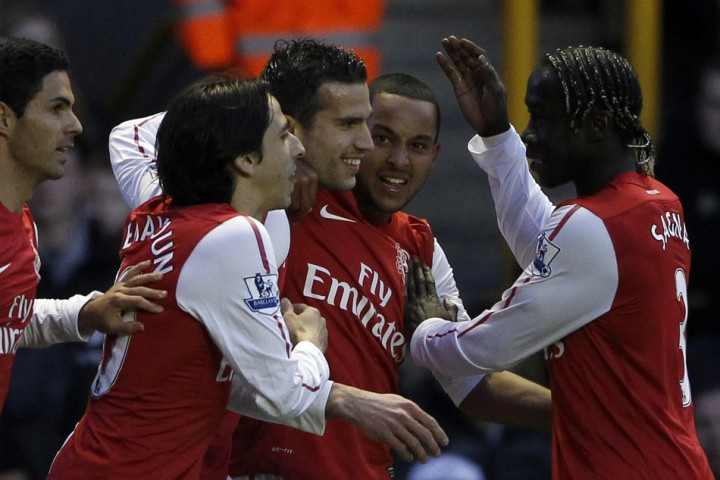 "If they don't buy players he's going to go, I think he's going to feel there's a lack of ambition at the club. Arsenal need a few players who can make the difference, on the field and on the bench."
Campbell made over 100 appearances for Arsenal during two stints with the club in the 2000s.
Van Persie's future at the club will no doubt be discussed at great lengths in the summer, just as Cesc Fabregas and Samir Nasri's futures took over the newspaper headlines in the last transfer window.
But Wenger will be working hard not to let the situation with Nasri repeat itself, where the midfielder was able to force through a move to Manchester City by refusing to sign a new deal with Arsenal.
Van Persie's decision over his future will also hinge on Theo Walcott's, with the winger also down to the last 12 months on his contract.
Walcott expressed a desire yesterday to play up front with van Persie in the future, saying: "I love scoring goals - that's what I want to do. To play with Robin up front would be a dream. We link well together and I think we could form a great partnership."
Arsenal will be hoping not to lose two more influential players, particularly after it took the club so long to recover from the loss of Nasri or Fabregas.