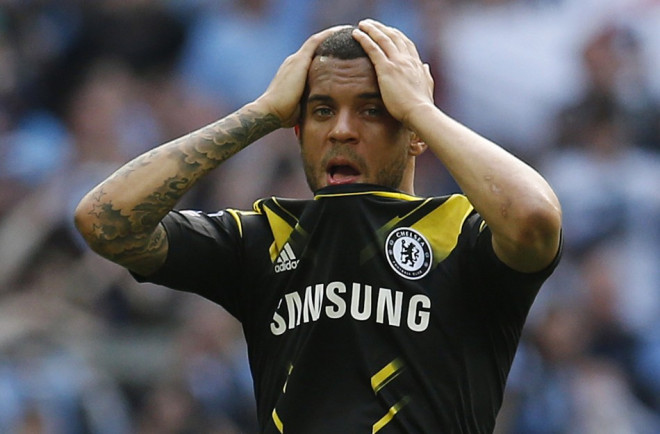 Ryan Bertrand has revealed that he will sit down with Chelsea this summer and discuss his future with the club as the serial-loanee looks for more game time with his home side.
Bertrand has now spent time at six different clubs since moving up from the Blues' youth academy into their senior squad eight years ago.
In his most recent spell at Aston Villa he was a standout defender and Paul Lambert reportedly hoped he would consider a permanent move to the side this summer.
But the 24 year old insists that breaking into Chelsea's starting line-up is still his main goal, though he wants to be offered more first team opportunities if he is to consider staying next season.
"I'll go back to Chelsea in the summer and if they want me to play then that would be great," he told the Mirror. "Should it be other options, I suppose the ball is in their court.
"It's something we'll sit down and talk about in the summer. At this stage in my career I need to be playing. I don't want to be sat on the bench next season, so that is something we will discuss in the summer."
With the likes of Ashley Cole and John Terry set for exits from Chelsea it would appear that Jose Mourinho is set to push on with a new generation of defenders in the coming years. Whether he sees Bertrand firmly in his plans remains to be seen but the England international believes he is capable of competing with the Premier League title chasers.
"For me personally I feel I'm more than ready," he explained. "I deserve the chance to play there consistently, having had the experiences that I have done under numerous managers.
"I've learnt from some of the best players at the highest level. The likes of Didier, JT, Lamps, Ash directly in my position. I feel it's my time. I'm 24, I'm looking forward to getting settled for the first time.
"I've had a taste of what it's like to be at the top, to win things. I've won the Champions League already. I've played for England a couple of times, in a crucial qualifying game (against Ukraine) as well.
"But, personally, I don't want to rest on my laurels, I've got the taste for it and it's something I want to actively pursue it. I want to get the taste for it again."
Bertrand was seen as a shining star in Chelsea's youth set up after making the move from Gillingham in 2005, but as has been the case with many young players in the west London club he found it difficult to break into a senior side full of big name players.
On the back of a trophyless season it would appear that Roman Abramovich is affording Mourinho some rare patience to build a side capable of going all the way in England and Europe for years to come. The manager said in March that Bertrand still has a future at the club and should he prove himself in pre-season training he might get the opportunities he craves.