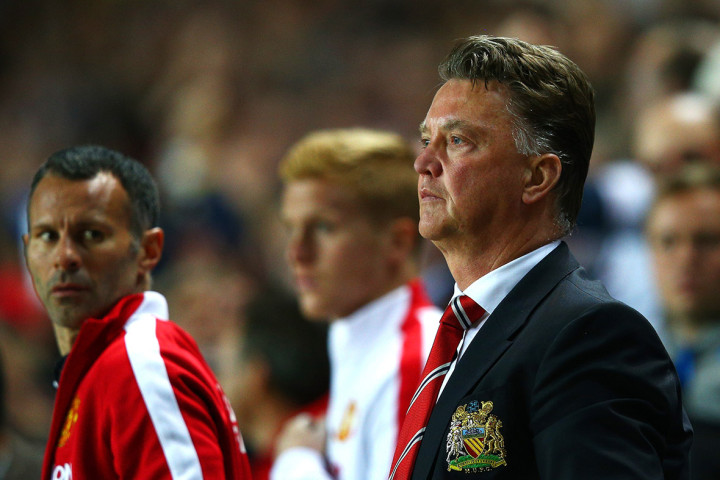 Manchester United assistant manager Ryan Giggs has claimed working alongside "a top boss" like Louis van Gaal "is a great experience."
After replacing the sacked David Moyes at the end of last season, when he was still a member of the squad, Giggs opted to hang up his boots in the summer to concentrate on being van Gaal's number 2.
Giggs combined playing with studying for his Pro-Licence last season and is now delighted to have the opportunity to be mentored by the experienced van Gaal.
"It's a great experience for me to work under such a top manager who has such a good track record. I'm really enjoying it and the manager has been really good with me," Giggs told Manchester United's official website.
"I'm doing as much as I can to make sure we're in form and ready for each game. A lot of work goes into that and we're slowly seeing the benefits of it."
After a difficult start to life under van Gaal, United are starting to adapt to the new boss's methods and eventually returned to the Champions League places for the first time in more than a year following their victory over Everton.
The Premier League giants will visit West Brom on Monday before a home meeting with Chelsea and away trip to Manchester City.
Giggs believes these games are going to be crucial to assess the real level of the team – as Chelsea and Manchester City have been the two best Premier League teams so far this season.
"These are the games you want to be involved in and play in. And they will be a test," he said.
"Chelsea have probably been the standout team so far with City just behind them and we want to be up there testing ourselves against those teams. We feel that we do belong up there but we perhaps haven't shown it consistently this season.
"We've shown glimpses over the last few weeks and hopefully we'll have a lot of players coming back for those games. The form has slowly begun to get better and better and we want to hit form going into those matches."