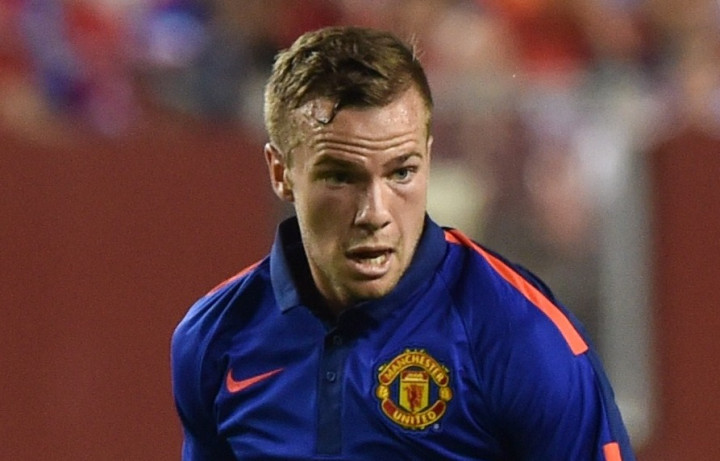 Manchester United academy director Brian McClair believes midfielder Tom Cleverley could still make a return to Old Trafford next season.
The 25-year-old's services were no longer required for this season and Louis van Gaal allowed the midfielder to leave United for a short spell. The England international joined Aston Villa on a season-long loan on the final day of the summer transfer window.
Cleverley's current deal runs out at the end of the season and has not agreed a new contract with United. Failing to get a new deal could see him leave his boyhood club as a free agent next summer.
"You don't know what's going to happen because he's only on loan at Villa. I think he's a good player," McClair told the Manchester Evening News.
"He came from Bradford when he was 12. At 16 we didn't offer him a scholarship. He stayed at school and he worked as hard he possibly could, while still at school and at the end of that two-year period, because he had developed more physically, he had a professional contract."
"He's gone on from that to represent his country and to play many games in the Premier League," United's academy director stressed.
However, Cleverley had earlier admitted that his United future was far from certain after joining Villa last month. He had a disappointing campaign under David Moyes as the Red Devils struggled last season.
The English midfielder received a lot of criticism from several Red Devils faithful for his poor form last season. He says the confidence was low amongst his teammates and is "happy" to be away from the negativity at Villa Park.
"If I'm honest I don't think I'd play for the club again. The manager made it clear I was not going to play every week at United," Cleverley explained.
"It was a tough season for us last year. If all the players say they were high in confidence last season I think they would be lying. It wasn't just me. It was the rest of the squad too, that rubs off on the fans, too."
"I am happy to get away from some of the negativity that surrounded me at Manchester United. If any footballer gets a bit of stick off their own fans they are going to be hurt, but it has made me strong as a character."
"For as long as United aren't winning trophies, players will get criticised, I'm fully aware of that. I've still got a league title and 13 England caps. You don't turn into a bad player just because someone says it on Twitter," he added.