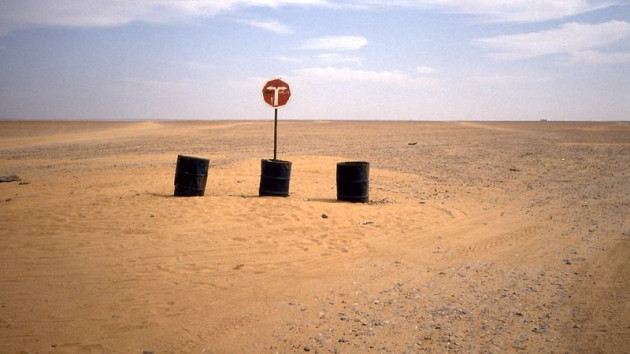 Almost 100 migrants died of thirst and dehydration in the Sahara desert after trucks they were travelling on broke down.
Authorities in Niger said they found 92 bodies in the desert area north of the city of Arlit, near the border with Algeria. Victims included women and children.
"This is a true tragedy," said Col. Garba Makido the governor of the Nigerien Arlit's province of Agadez.
Rescue worker Almoustapha Alhacen told the BBC the corpses were in advanced state of decay and some had been partly eaten, probably by jackals.
The victims were part of a two-truck convoy that was driving through a well-established trafficking route running from Niger to Algeria.
"We found bodies across a wide area. We had no idea what to expect because we didn't know how many people had been in the vehicles," Alhacen said.
''What was shocking was that they were small. There was a dead woman holding her baby."
As one truck broke down in the middle of the desert sometime after leaving Arlit, the second reportedly turned back to get spare parts but eventually also crashed some 50km away from destination.
Some of the migrants set out on foot in an attempt to reach the city. A lone woman managed to reach the uranium mining hub and raise the alarm, after she was picked up by a passing car, authorities said.
The next day she was joined by a father whose two young daughters had died of thirst after walking as far as a few kilometres away from Arlit. Some 21 people are known to have survived.
"The prosecutor has opened an investigation and we plan to do everything we can to find the truck drivers," Makido said.
Thousands of migrants from sub-Saharan countries are smuggled through the desert in order to reach the northern African coast and embark on ships to Europe each year.