Sainsbury's supermarket will launch its own mobile phone network this summer, rivalling Tesco Mobile and combining with the Nectar points reward system.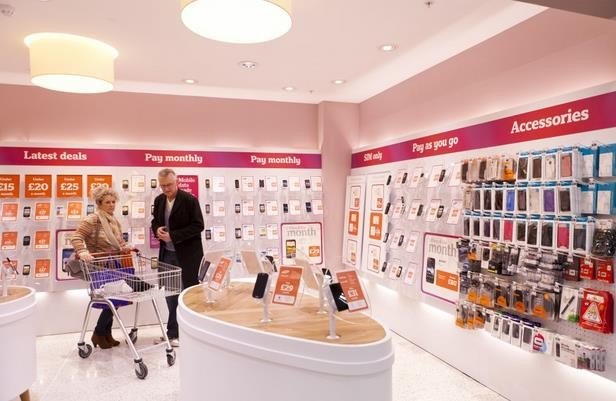 Called Mobile by Sainsbury's, the network will be run through Vodafone's existing infrastructure in the same way Tesco uses O2 to serve its mobile customers.
Sainsbury's group development director Luke Jensen said: "Our customers trust us to provide top quality products and service at fair prices, and Mobile by Sainsbury's feels like a natural extension of our brand as well as a great way to reward our customers."
The supermarket, which recently took full control of its banking service after buying the 50% owned by Lloyds, said the network is aimed at those who find buying a new phone a "stressful experience and are looking for simplicity."
Having struggled behind rivals Tesco and Asda in the 'non-food' area for years, Sainsbury's has looked to change that in 2013 with new services covering eBooks, MP3 music downloads, on-demand video, and now mobile.
Sainsbury's is yet to announce pricing or a specific release date for its mobile network, but it is understood that customers will be rewarded with Nectar points each time they top-up their credit, like how Tesco Mobile users are given Clubcard points.
Jensen added: "We're extremely pleased to be working with Vodafone and look forward to developing a range of mobile products and services that will take the stress out of purchasing decisions in a familiar environment, offering what's right for them whatever their needs may be."
The announcement came just hours after Three revealed its new "back to basics" pricing for pay-as-you-go services, which charges 3p per minute for calls, 2p per text and 1p per megabyte of mobile internet data, considerably cheaper than the company's old rates of 26p a minute, 11p per text and 11p per MB.
According to the media and telecom regulator Ofcom, 51% of Britain's 81.6 million active mobile connections are pay-as-you-go rather than monthly contracts, while smartphone penetration stands at 58%.
Elsewhere, the EU has reduced mobile roaming charges across Europe, with data falling by 36% compared to last year.