Mobile roaming charges across Europe have been cut, as the EU introduces reduced prices for making calls, sending text messages and browsing the mobile internet.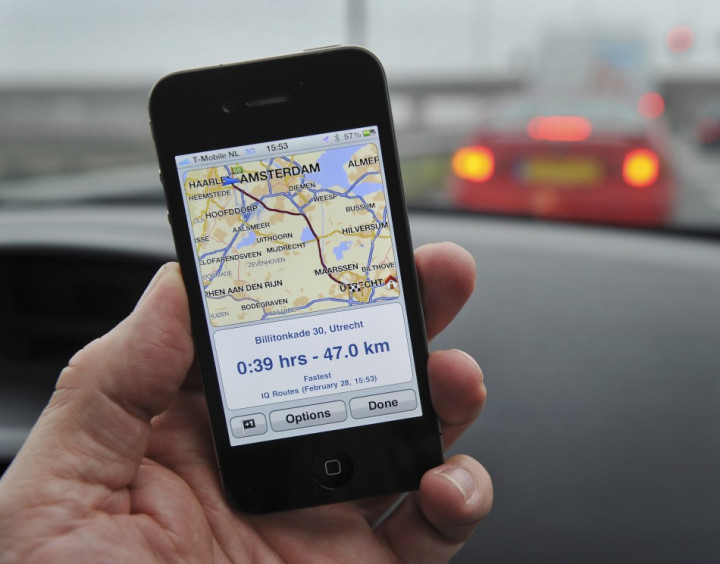 Starting 1 July, data roaming charges are 36% lower than before, making it much cheaper for holidaymakers to use their smartphones for checking maps, watching video, uploading photos to social networks and sending email.
Data downloaded over the mobile networks will now cost €0.40 (£0.34) per megabyte, down from €0.70, while calls have been reduced from €0.29 per minute to €0.24, receiving calls is down from €0.08 to €0.07 per minute, and sending a text message is down one cent to €0.08.
All prices exclude local tax, which is added to your bill by your network operator.
The EU has also promised to reduce these rates further in July, 2014, when data is expected to fall to €0.20 per MB, while calls and text messages will also be cut again.
The changes will be felt most strongly in Croatia, which joins the EU on 1 July and will immediately adopt the new prices, causing data roaming prices to fall almost 15 times from its previous price of around €7 per megabyte.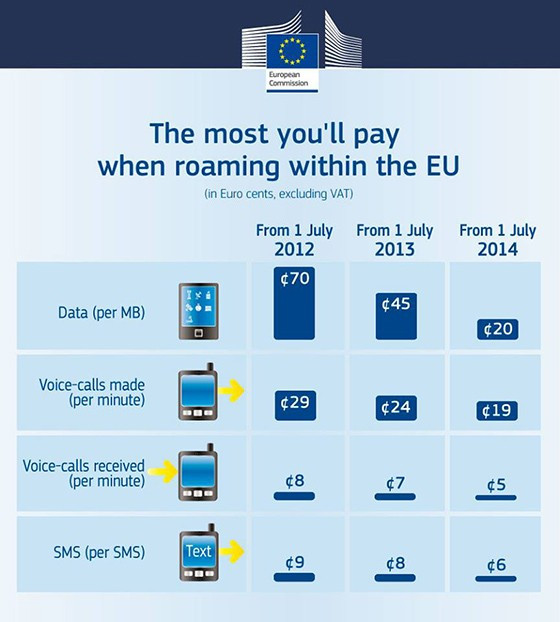 Commission vice president Neelie Kroes said: "The EU has to be relevant to people's lives. The latest price cuts put more money in your pocket for summer, and are a critical step towards getting rid of these premiums once and for all. This is good for both consumers and companies, because it takes fear out of the market, and it grows the market."
However, it is possible that data roaming charges will be eradicated completely by next summer, if the charges proposed by Kroes are implemented.
Last month, 27 European commissioners, led by Kroes, voted to have the changes implemented in time for the European Parliament elections in May next year, leading to the possibility of charges disappearing across the EU by next July. If Kroes' bid fails, prices will still be cut to €0.20 per MB.
The updated prices represent the maximum operators can charge customers who use their phones abroad, and some networks already offer deals whereby users pay a flat daily rate to use their existing data plan abroad.
While good news for consumers, the proposals have not gone down well with telecom bosses such as Vodafone CEO Vittorio Colao, who called in February for a "moratorium on regulation," and said the changes would threaten employment. Kroes told Colao she would "call your bluff."
Kroes' plan is for "pan-European operators helping consumers take advantage of a borderless market" as well as "increased investment in quality networks and content."