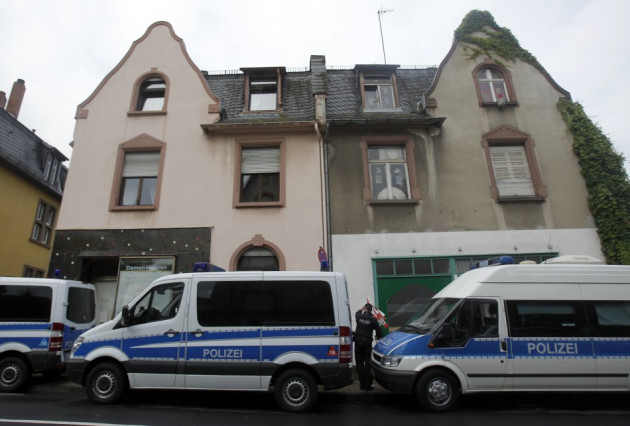 German police raided dozens of buildings across the country in a crackdown on radical Salafi Islamists suspected of plotting against the state.
About 1,000 officers were deployed in the operation which targeted the homes of members of three ultra-conservative Muslim organisations.
The Salafists, who want to establish Sharia or Islamic law in Europe, are accused of triggering militancy among a small minority of young Muslims in Germany.
One group, the Miliatu Ibrahim, has already been banned. The raids were expected to provide enough evidence for the government to outlaw the other two, Die Wahre (The True Religion) and Dawa FFM.
A "comprehensive collection of evidence" has been seized, including videos, laptops and mobiles.
"All these things will be evaluated over the coming days, and we will see to what extent the evidence is sufficient to ban the two organisations which are being investigated," interior minister Hans-Peter Friedrich said.
"[The Millatu Ibrahim group] works against our constitutional order and against understanding between peoples," he said.
He said in May that the German parliament was considering whether to ban all Salafist group saying they were "ideologically close to al-Qaida".
The state interior minister of North Rhine-Westphalia, Ralf Jaeger, described the police operation as a "decisive step by the security services in the fight against dangerous extremists".
"Today's operation shows that we're turning up the pressure on the Salafis," he said.
In May, Salafistis assaulted police who were protecting far-right anti-Islam protesters during a regional election rally in Bonn. About 29 officers were injured, two of them seriously.
Salafists are the fastest-growing Islamic group in Germany with 4,000 registered members out of a total Muslim population of four million.
In early May, German authorities opened a probe against 44 members of the Islamic Salafi community and 37 others after violent clashes with police in the western town of Solingen.
After the clashes, a video emerged online by a known terrorist, Yassin Chouka, who is believed to be with the Islamic Movement of Uzbekistan, urging member of the far-right party and German media to be killed.
Authorities are now ready for more possible violence on the streets.