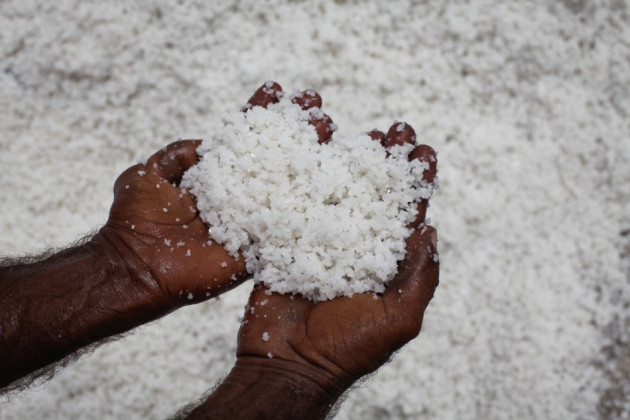 Food manufacturers are "approaching the limit of what is currently possible" in their attempts to reduce the amount of salt in processed food.
The British Retail Consortium (BRC) and the Food and Drink Federation (FDF) have warned in a report that almost all available means of salt reduction have been exhausted.
The report added that if manufacturers continue to try to force down salt content they risk producing foods which are flavourless and go off too quickly - inadvertently pushing consumers back towards highly salted products in an effort to find flavour.
The authors said that alternative salt reduction techniques exist but depend on scientific advancements that are still some years away.
Andrea Martinez-Inchausti, deputy food director of the British Retail Consortium, said: "The UK leads the world in salt reduction and we're approaching the limit of what is currently possible. Producing foods with even less salt, but which go off too quickly or lack flavour, could simply result in consumers switching to higher salt products. That's no solution.
"There's no arguing with the science though. Development of new techniques is going to take time and [manufacturers] will have to wait for those advances along with everybody else."
Ongoing criticism
The report comes less than a month after the Department of Health released new figures showing that the majority of British adults were still consuming far more salt than their recommended daily intake.
According to the report, 70 percent of British adults exceed the 6g recommended by the government - with men consuming 50 percent more than the guidelines advise.
Consensus Action on Salt and Health (Cash), a pressure group which lobbies for the reduction of salt in food, released figures showing that many pub and restaurant chains, including Nando's and Wetherspoons, are offering kid's meals which contain more salt than a child should be eating in an entire day.
Cash was quick to react to the BRC/FDF report. Chairman Prof Graham MacGregor said: "We must not be put off by a dinosaur-like approach from the BRC and FDF. The UK is fortunate to have some of the leading food companies in the world, and in collaboration with them we will reduce salt intake to a maximum of 6g per day.
"This will prevent 36,000 strokes and heart attacks every year, 18,000 of which would have been fatal, while also saving the NHS billions of pounds a year."