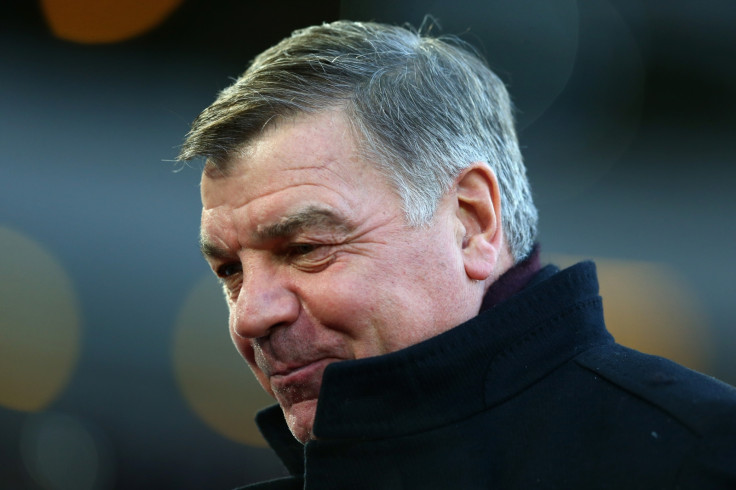 West Ham United manager Sam Allardyce has picked on match officials for disallowing Alex Song's goal against Arsenal as the Hammers succumbed to a 2-1 loss, thus giving up their fifth spot to the Gunners.
The Cameroon international shot from long range straight into the goal, but was left bewildered when the linesman disallowed it as a number of West Ham players were in an offside position in line of sight of the keeper.
Andy Carroll and Diafra Sakho were all behind the Arsenal defence as the ball went through Sakho's legs and into the net.
Allardyce believes that the Hammers were hard done by the decision and an early goal at that point would have changed the momentum in their favour.
The Gunners took advantage of West Ham's misfortunes and scored two goals in the space of three minutes to go into the break, leaving Allardyce to rue his team's chances.
"I don't see any real point in confronting a referee after a game when you know you're 100% right and he's only got the visuals of when it happened," Allardyce said.
"You get nowhere by telling him how wrong he's been in terms of what decision he's given.
"It's more on what we're told at the start of the season and what we're shown - what is an offside and what isn't an offside.
"You base your opinion on your experience and your life as a manager, and you base your opinion on what they tell you. What they told us means that they've got it horribly wrong.
"He wasn't in the eye line of the goalkeeper, he didn't touch the ball. Yes, he was in an offside position, but we've seen so many of those allowed as goals and I've never seen one that's actually been not given.
"I'm totally and utterly confused and bewildered," he added.
The Gunners went on to win the game and close the gap on Southampton for fourth spot, who are currently ahead on goal difference. A win against the Saints on New Year's day will take the Gunners into fourth and also a chance to creep up on Manchester United, who are currently three points ahead in third place.