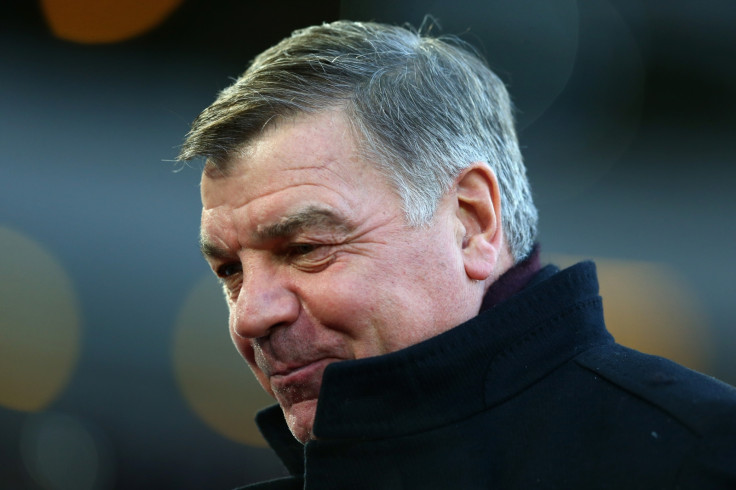 West Ham manager Sam Allardyce differs from the opinion put forth by Arsene Wenger that "alleviating work permit rules would help English football".
The former Bolton Wanderers defender insists that cutting down on work permit clauses by the FA would lead to the arrival of a plethora of foreign players, which would restrict the development of English players.
Wenger recently revealed that he missed out on signing Angel di Maria for a free as a 17-year-old as the Argentine did not have the necessary clearance for a move to north London at the time.
Di Maria eventually travelled to Portugal with Benfica and has since developed into one of the best players in the world.
"I don't agree with that at all because there's already a massive influx of foreign youth coming into academies and taking up places and losing the opportunity for young British players,"Allardyce said.
"For me as an Englishman it's a no no. I'm sure Arsene if he was working in France might have a similar opinion to me being a Frenchman working in France as an Englishman working in England.
"Protect your own. We very rarely do that in this country. We have to protect our own. We haven't done it up to now. We have to do it somewhere along the line to try and get more British players through.
"If we open up the doors then the floodgates would open and very few British players would get the chance to come to a football club," he added.
Meanwhile, the Gunners are embroiled in a similar situation with Villareal defender Gabriel Paulista, who does not have an EU passport, having not been capped by the Brazil national team, which has posed problems for his much touted move to the Emirates.
However, the situation has ostensibly improved, with the player being left out of the Villareal squad to face Levante in the weekend, insinuating talks of the deal being close to completion.
This could be Arsenal's second signing in the window, having secured a move for Legia Warsaw youngster Krystian Bielik earlier this month.