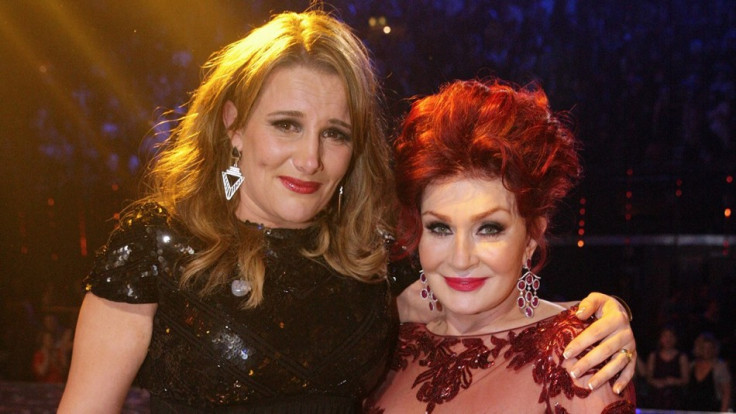 Sam Bailey's Skyscraper is this year's Christmas number one.
The X Factor winner outsold the Pharrell Williams release Happy, by two copies to one, after selling 149,000 copies of her debut song.
Bailey's track is also one of the fastest-selling singles of the year.
The elated mother of two told OfficialCharts.com: "Being Number 1 is absolutely amazing!
"It really is the icing on the cake and it means Great Ormond Street Children's Charity and Together For Short Lives will benefit from the single which makes it extra special.'
A cover of a Demi Lovato song the former prison officer turned pop star earlier received a message from the US star after her X Factor win, praising her for her rendition of the track.
Lovato tweeted: "Congratulations @SamBaileyREAL on winning X Factor UK!! Love your version of Skyscraper!"
The 39-year-old singer said she was pleased to be known by people in the industry so soon.
"I'm pretty shocked with it. There's a load of people [online] that are like 'Oh, you're better than her' and she's better than me and having a bit of an argument but I'm not trying to be Demi Lovato at all. I'm just trying to be Sam Bailey singing an amazing song, so to get a tweet from her was amazing.
"She's got such a wonderful voice and she's doing so well out in America and I'm really pleased that I'm getting recognised by people that are in the industry."
Martin Talbot, Chief Executive of the Official Charts Company sent a message of congratulations to Bailey saying: " X Factor winner one weekend, Christmas Number 1 the next. Life can't get much better than that, especially when you have taken the crown with one of the biggest weekly sales totals of the year."
It's the first time an X factor winner has won the Xmas top spot since Matt Cardle in 2010.
Leona Lewis' winner's song A Moment Like This was number 1 in 2007 and Alexandra Burke's festive track Hallelujah made it to the top of the charts in 2008.
2009 winner Joe McElderry missed out on the top spot after Rage Against The Machine launched a successful campaign to stop the X Factor winner getting the Christmas number one.
On the album chart, Robbie Williams has claimed the Christmas top spot with his new album Swings Both Ways, beating both One Direction's Midnight Memories and Take That band mate Gary Barlow's Since I Saw You Last to number one.