Key Features:
4.6in Super AMOLED display (1280 x 720)

1.5GHz dual core processor

Windows Phone 8

8 megapixel camera with LED flash

16GB/32GB in-built storage

Price: TBC
Introduction
The Samsung ATIV S is a 4.8in smartphone that has a 1.5Ghz dual-core processor, runs Windows Phone 8, and shares more than a passing resemblance with its Android cousin, the Galaxy S3.
Despite seeing the Ativ S smartphone on stage briefly at IFA back in August, we had to wait until this week to see the phone in person.
Because of its 4.8in HD Super AMOLED display with 1280 x 720 resolution and glossy plastic finish, the ATIV S is very similar to the Galaxy S3 when you first see the phone. But spot the iconic Windows home button below the screen and 'Windows Phone 8' written on the silver back, and you realise that this device is something entirely different.
We've yet to see Windows Phone 8 (WP8) in much detail, and sadly this brief encounter just days before the operating system becomes available still doesn't answer all of our questions, but what we can say is that the 1.5GHz dual-core processor of the Ativ S handles WP8 with no problems at all, as the entire user interface, with it's unique tiled design, feels very sharp and responsive.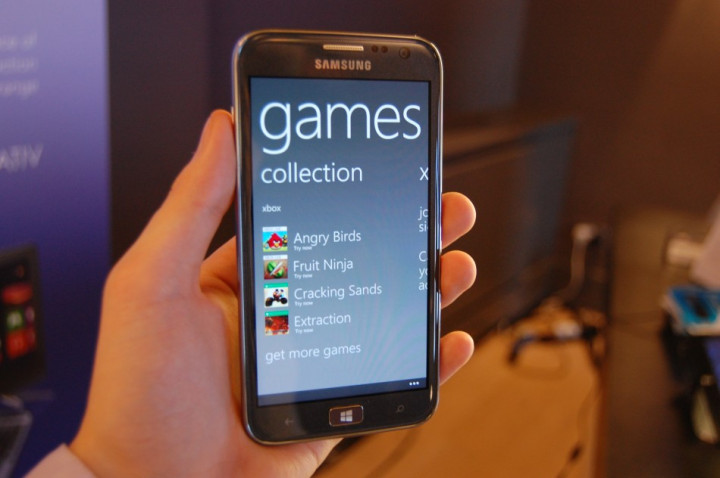 The Ativ S weighs 135g, noticably more than the featherweight iPhone 5, but still surprisingly light for a phone of this size with a screen almost an inch bigger than that of the newest iPhone.
We didn't have long with the phone, but it feels very similar to the Galaxy S3, and that means it's a mashup of glass screen and cheap-feeling plastic with a fake metal finish; we've said this many times before, but we don't like the plastics used by Samsung and they have no place on a phone in the £400-£500 price range.
Samsung has given the Ativ S storage options of 16GB or 32GB and there is a microSD card slot, so you can increase that by a further 32GB.
The left edge is home to a volume rocker, and there is a power button and camera shutter button on the right - something that the Galaxy S3 misses out on.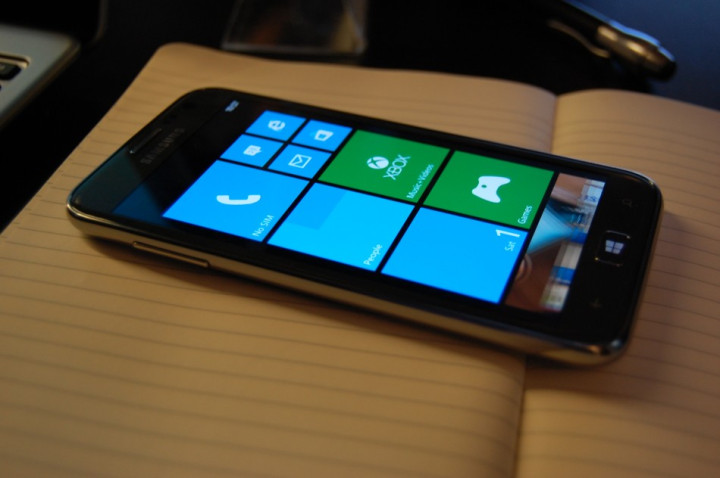 Inside, there is the usual range of wireless connections, including Wi-Fi a/b/g/n, Bluetooth 3.0 and NFC for both contactless payments (where possible) and Samsung's Tap+Send feature, which lets you send contact information, website links, photos and other files from one Samsung phone to another, simply by tapping them together.
There's also a slimmed down mobile version of Microsoft Office, so you can access and edit your Word and Powerpoint documents on the go, although we don't yet know the apps' full functionality on the Ativ S.
Around the back, there is an 8-megapixel camera with LED flash and autofocus which we suspect is the same as - or at least very similar to - the cameras on the Samsung Galaxy S3 and Note 2.
Samsung has fitted a 2,300mAh battery in the Ativ S, slightly bigger than the 2,100mAh unit found in the Galaxy S3, but we doubt that alone will be enough to make an impact on battery life - that job will be down to Windows Phone 8's power management, which we will get to test in the coming weeks.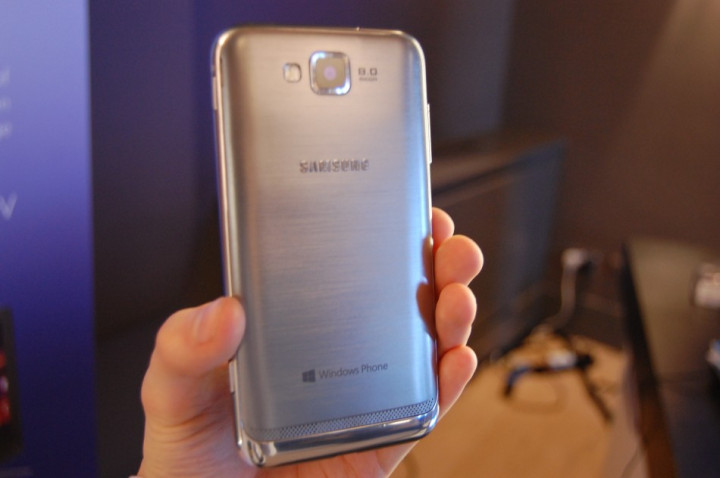 The company told us that the Ativ range - including the Tab and Smart PCs that we saw at IFA - are currently "in the channels" and on their way to businesses, although a consumer release date is less clear. But with Windows Phone 8 due on 29 October, the Ativ S could well make its debute then, or the first week of November.
As for price, websites offering pre-orders for the Ativ S claim it will cost £480 SIM-free in the UK, but we are yet to learn what it will cost on contract.
IBTimes UK will have a full review of the Ativ S and the rest of the Windows 8 Ativ range when the devices go on sale over the coming weeks.