The Samsung Galaxy Round, the first smartphone to feature a curved screen, has sold less than 10,000 units since its launch in early October, amid claims the South Korean company is already scaling back development on flexible displays.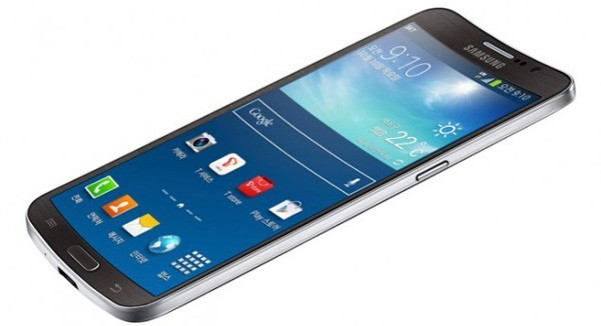 Both Samsung and LG with its G Flex have invested resources into the development and production of curved displays, which are claimed to be stronger and less prone to breaking when dropped compared to regular smartphones, but reports from their native South Korea claim these projects have been put on ice.
Local news website Daum, which is part of a South Korean web portal offering news, email and messaging services, similar to Yahoo, reports Galaxy Round sales stand at less than 10,000 in the 40 days the phone has been on sale. For context, the Galaxy S4 sold ten million units during its first month.
Dominic Sunnebo, global consumer insight director for Kantar Worldpanel, told IBTimes UK: "The poor sales number for the Galaxy Round do not come as huge surprise. Consumers love product innovation, but they need to be clearly told the benefits it will bring to them before they buy in.
"Bringing out a smartphone with a curved screen shows engineering skill, but without a strong marketing message or need identified, that doesn't often translate into consumer demand."
Initialy only available in South Korea, the Galaxy Round can be bought through specialist websites in the UK for around £720.
A similar report earlier this month claimed the Samsung Galaxy Gear had sold just 50,000 units, but this was soon contradicted by company president Shin Jong-kyun, who announced the watch had sold 800,000 units in its first two months.
Samsung has told IBTimes UK it is looking into the figures quoted by Daum.
Back to square one
But the company's problems with flexible displays could run deeper than poor sales of the Galaxy Round, as a second report, from Korea IT News, claims both Samsung and LG are "completely revising their business strategies."
Citing industry sources, the report claims Samsung and LG had hoped flexible screens "would attract customers," but instead development of the technology "has moved back to square one to reexamine their R&D and mass-production investment strategies."
The sources believe Samsung will continue to implement the mass production of flexible displays next year, but "as cautiously as possible."
Samsung had originally planned to increase its development of flexible displays to be on par with that of regular screens, before shifting to preferentially produce the newer technology - but this will no longer happen, at least for now.
To its credit, Samsung has taken the smartphone with a curved display from experimental prototype to mass production in just a couple of years, proving that, physically and technologically, the concept works. But as Sunnebo said, the company will need to convince consumers that curved displays are better, and offer a compelling reason to buy them, before the technology widely tipped to be the must-have smartphone feature for 2014 disappears into obscurity.