With the Samsung Galaxy S3 launch just one day away and excitement for the new smartphone reaching fever pitch, we take a deep breath and remember that rumours and speculation can lead to disappointment.
Don't get us wrong, we're as excited about the launch of the Galaxy S3 as the next Android fanboy, but cast your minds back just a few months to the iPhone 4S and the rumour mill behemoth that was - and still is - the mythical iPhone 5.
We were promised a quad-core processor, more than 100GB of storage, 4G networking, an all-new, carbon fibre design, and maybe even a second, cheaper model to boot - but in the end Apple gave us the iPhone 4S, an update that, while strong, could simply not live up to the rumours.
So what about the Samsung Galaxy S3? Apart from Samsung denying any 3D support and confirming it will be powerred by a quad-core Exynos 4 quad processor, the rumour mills have been left to their own devices. What Samsung has done is keep interest high by first denying that the S2's replacement would arrive at Mobile World Congress in February, then adding that the mythical phone will get its own media event later in the year.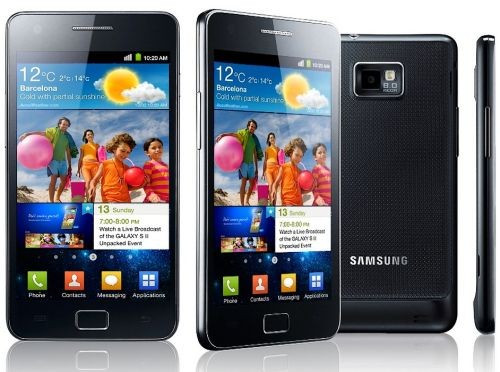 Then came the 24-hour countdown in late April, followed by a teaser trailer showing not much more than computer-generated shots of space and some iPhone fans cleverly disguised as sheep.
While rumours surrounding the Galaxy S3 have remained plausible, some notable exceptions include the use of wireless inductive charging - like the TouchStone charger sold alongside the Palm Pre back in 2009 - that can apparently charge the S3 from two metres away.
As with the new Apple iPad, the Galaxy S3 will almost certainly support 4G networking for super-fast download speeds but, as 4G isn't yet available in the UK, the S3 sent to our shores will be pegged back to 3G speeds.
We're struggling to believe reports of a ceramic back, but otherwise the rumour mill appear to have learnt its lesson, and the Galaxy S3 won't be another 'iPhone 4S moment' of relative disappointment.
Away from the improbable, we're expecting an iPhone-rivalling smartphone with a quad-core processor clocking in at around 1.4GHz and accompanied with 1GB of RAM, and a screen similar to the Galaxy Nexus, measuring in at almost five inches - far larger than the iPhone's 3.5in display.
With the big announcement just one day away, we will soon find out if Samsung has hit the iPhone 4S and HTC One X out of the park, or opted for a conservative - perhaps cheaper - approach.
Stay tuned to IBTimes UK, as we will be attending the event at Earls Court to bring all of the news and a hands-on of whatever Samsung has in store for us.