Samsung has announced the Galaxy S3 Mini, with a 4in screen, 1GHz dual-core processor, 5-megapixel camera and Android 4.1 Jelly Bean.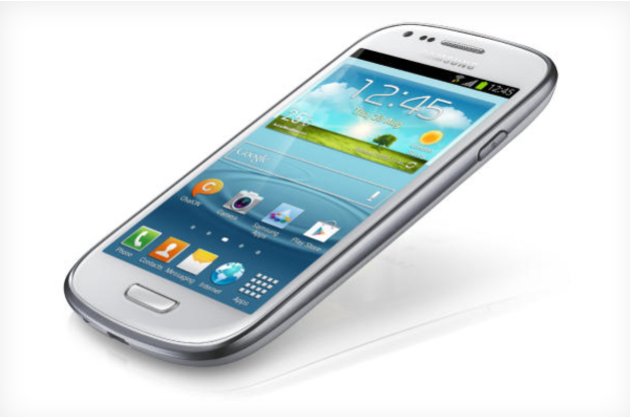 Initially hoped to be a rival to the 4in iPhone 5, the spec sheets suggests that the Galaxy S3 Mini will fall short of that target, and instead offer a smaller, less powerful and cheaper alternative to its 4.8-inch bigger brother, the S3.
Inside, there is NFC for contactless payments, 1GB of RAM and 16GB of storage, although that can be increased thanks to a microSD card slot
The S3 Mini is no surprise, given that Samsung announced the launch event - which took place at its flagship store in Frankfurt - a week ago and earlier this week company boss JK Shin told Korean press that the company would indeed be launching a pint-sized S3 at the event.
The 4in AMOLED display has a resolution of 800 x 400, considerably less than the iPhone 5's resolution of 1,136 x 640; sadly there is no LTE 4G on board, so this phone is starting to look like a Galaxy S3 in name and look only, with its specs failing to live up to its namesake.
Looking a lot like a smaller version of the full-size S3, the new model gets the newest version of Android, 4.1 Jelly Bean, right out of the box and - as with the S3 and Note 2 - get's Samsung's TouchWiz interface draped over Google's operating system.
We say draped, it's closer to smothered, but then we are fans of TouchWiz, so no complaints here - but die-hard Android fans may be disappointed.
Although having a smaller screen than the S3, the Mini is slightly thicker, measuring in at 9.85mm compared to the 8.6mm thickness of its relative. As for weight, the S3 Mini tips the scales at just 111.5g, making it one of the lightest smartphones on the market.
The Galaxy S3 Mini will cost around £250-£300 SIM-free, which puts it far below the £520 iPhone 5, but in reality it is hard to compare the two, as we had hoped to do - if Samsung had fitted a higher resolution screen and better processor then we could have had a serious iPhone 5 rival on our hands.
Samsung said the S3 Mini will go on sale in November.