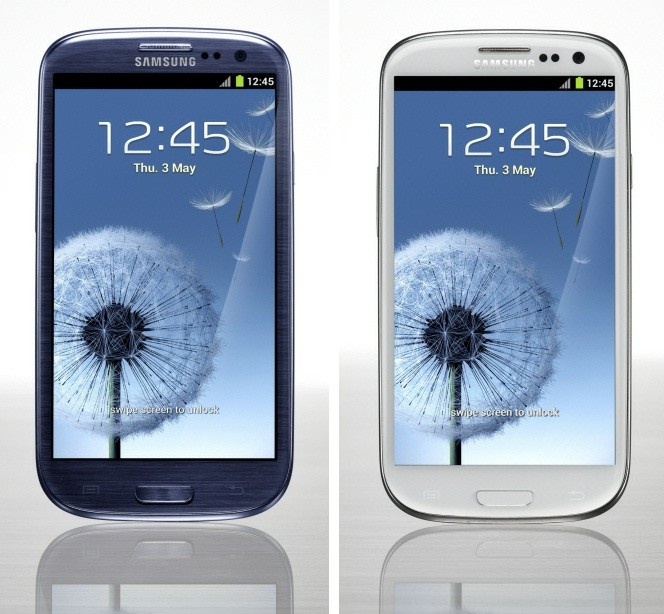 The Samsung Galaxy S3 was released on 3 May, at an event in London and that was followed by a market release, for the UK, initially, by the end of the month. Since then the phone has released in a number of other countries across the world and most recently the South Koreans confirmed a US release by mid-June, across all five major carriers in that country.
Back in the UK, a number of retailers have taken to offering attractive deals and discounts. Service providers, meanwhile, are offering multiple plans and deals.
Check out an update to some of the deals offered for the Galaxy S3 in the UK
Vodafone -Vodafone UK consumers can buy a 16GB model of the Galaxy S3 by paying £41 ($63) per month on a 24 month contract and get 900 minutes in the bargain. The 32GB version has a similar deal on its head, for £46 ($71) per month and 1,200 minutes talk time. Both plans include a 2GB data card and unlimited texts.
Carphone Warehouse - Carphone Warehouse is selling the Galaxy S3 for £36 ($56) a month with special plans for the first 1,000 customers who pre-order the new smartphone. Pocket-Lint adds that other customers can expect discounts as well.
T-Mobile - A 16GB Galaxy S3 can be purchased from T-Mobile UK by paying only £49.99 ($77) upfront and £36 ($56) per month on a 24 month contract. The deal includes unlimited Internet and texts, 2,000 minutes free to any network and unlimited T-Mobile calls.
Phones 4u - Phones 4u has announced that customers pre-ordering the Galaxy S3 will receive a "premium accessory bundle" worth more than £50 ($77). The smartphone is available on contract for £36 ($56) a month.
Three - Three offers an all-you-can-eat-data plan, which sees the Galaxy S3 on sale for £34 per month. The offer includes 2,000 minutes free talk time, 5,000 minutes free from Three-to-Three network and 5,000 texts. The retailer, at present, only stocks the Marble White edition of the Galaxy S3.
Virgin Media - The Galaxy S3 will come to Virgin Media this summer. A price plan is yet to be announced but it has been confirmed the deal includes £5 off the monthly tariff, double the texts and double the amount of data (3,000 minutes) as compared to other Virgin mobiles, according to PC Advisor.
Orange - ThePanther Extra plan by Orange offers the Galaxy S3 for £36 per month and an upfront amount of £49. The deal includes 1,000 minutes, unlimited texts and 1GB of Internet.
Clove - The online retailer is offering the 16GB Pebble Blue Galaxy S3 for £499 including Value Added Tax (VAT).
Expansys - The Samsung Galaxy S3 is available for pre-order with Expansys (both colours). A 16GB Galaxy S3 can be bought for £519 and there are pre-orders open for the 32GB and 64GB versions.
Play.com - A 16GB Samsung Galaxy S3 (without a SIM) can be purchased for £499.