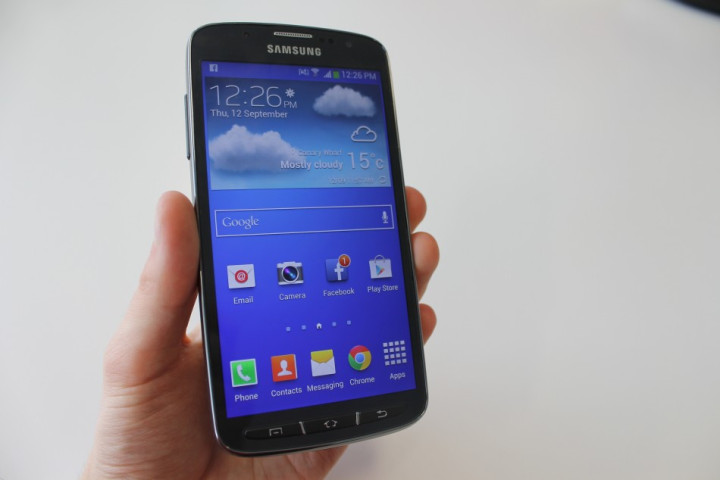 Key Features:
5in screen; 1920 x 1080 (441ppi)
Android 4.2 with TouchWiz
Price as Reviewed: From £400 SIM-free
Introduction:
On paper, the Samsung Galaxy S4 is a great phone. Powerful, with a big, high definition screen, expandable storage, good camera, excellent software and more features than you'd know what to do with - but the phone (and most recent Samsungs, it must be said) never really appealed to me.
Competent, yes, but just a bit boring - too predictable and the use of cheap-feeling shiny plastic posing as metal frustrates me every time I pick one up.
And yet, having used the Galaxy S4 Active for a couple of weeks, I've become rather attached to it. I like its honesty; it knows it's a ruggedised version of the regular S4 and makes no excuses for its rubber panels, exposed metal rivets and extra weight.
Samsung Galaxy S4 Active: Look and Feel
As I said above, the Galaxy S4 Active is a ruggedised version of the regular S4. Ruggedised is a strong term, however, and in reality this is still a sleek and slim device. The screen is the same size as that use by the S4 and to the casual observer the two phones are fundamentally the same. Unfortunately this also means Samsung has stuck with garnishing the Active with plastic trim posing as metal, but the chrome looks to be a darker shade here on my 'urban grey' review unit.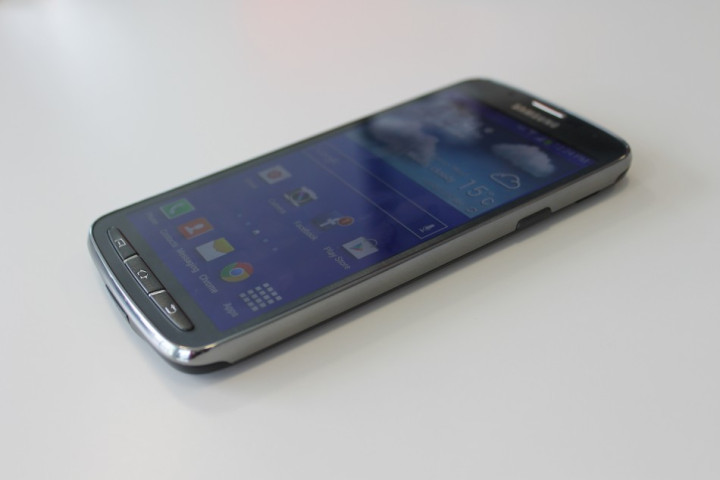 The dark theme is continued with a back cover that looks at a glance like carbon fibre, rubber panels at the top and bottom and a dark grey frame around the glass-covered display.
Being waterproof to a depth of one metre for 30 minutes, the Active has a rubber door concealing the microUSB charging post - slightly annoying to remove every time you want to sync or charge, but I can deal with that - and thankfully the headphone jack is suitably waterproof to not need a cover.
The biggest improvement for me over the regular S4 is the addition of physical buttons for Menu and Back. Replacing the capacitive touch buttons of previous Galaxies makes a huge difference, adding the tactile feedback I prefer.
By way of comparison, the S4 Active weighs 23g more than the 130g S4, and at 9.1mm, it is 1.2mm thicker.
Samsung Galaxy S4 Active: Display
The Active's 5in screen is the same 5in size and 1080 x 1920 resolution as the regular S4, but where the flagship phone uses an AMOLED panel, it's waterproof sibling employs LED. In theory this should mean less of the overly saturated, almost cartoonish colours of the S4, but in reality both phones are very similar. Indeed, Samsung's TouchWiz user interface does a good enough job of overly boosting colours by itself.
Perhaps too big for some users, this is still a truly great screen, and Gorilla Glass protection means it should stay that way.
Samsung Galaxy S4 Active: Software and Performance
Identical in almost every way to the regular S4, the Active runs Android 4.2.2 with Samsung's TouchWiz user interface over the top, which makes broad changes to the general look of Android and adds a number of Samsung apps, including S Translate, S Health, Group Play, S Voice, S Memo and more.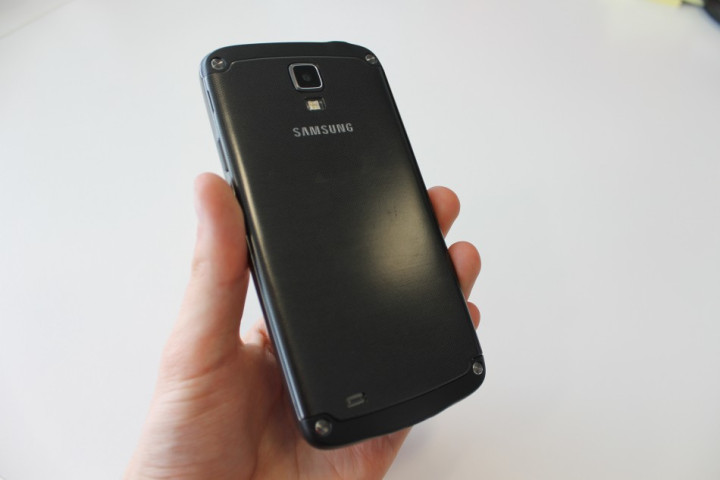 Some, such as S Translate are genuinely useful and powerful applications, but others, like the ability to play music through the speakers of several wirelessly connected S4s will probably be used less often.
These apps also take up space, and my 16GB review unit actually offered just over 10GB for storage of applications, videos, photos and other files. Thankfully, a microSD card slot accepting cards of up to 64GB solves this.
Overall, the S4 Active's quad-core processor and 2GB of RAM is plenty to see any game or application run quickly and smoothly. During my time with the Active it never once crashed, froze, restarted or even slowed down in any noticeable way - exactly what we've come to expect from high-end smartphones.
As for battery life, the S4 Active would easily get through a full day of light use. But add web browsing and Facebook to my two hours of daily commuting and the phone would struggle to stay alive right through the evening. A nightly charge, as with almost all smartphones, is a must.
Samsung Galaxy S4 Active: Camera
Up until now the Active and regular S4 have proven to be identical, but with the camera Samsung has held back.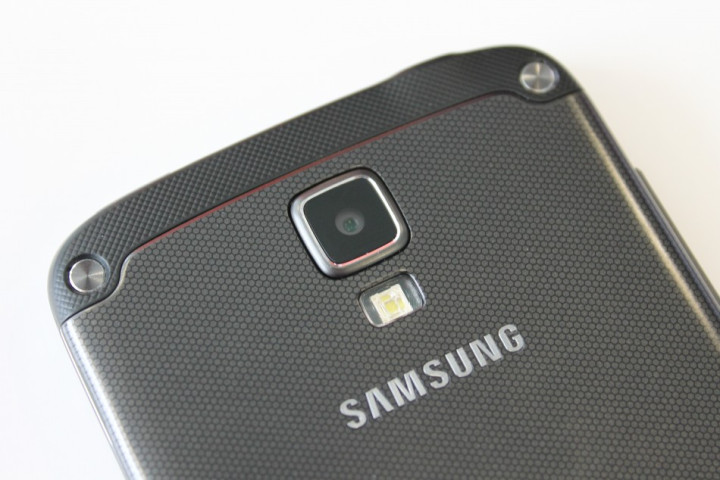 Missing out on the 13-megapixel sensor of the S4, the Actives makes do with just eight, but still comes with the same LED flash, 1080p video recording, HDR (high dynamic range) photos, face and smile detection, and the ability to shoot video and stills at the same time. In all, there are 14 different photo modes to choose from, including Aqua which is tailored for taking photos underwater.
Both phones have a 2-megapixel front-facing camera which can be used to monitor your gaze, pausing video if you look away - clever, but a gimmick you will probably leave switched off.
Samsung Galaxy S4 Active: Conclusion
On the face of it, the S4 Active should have been a less attractive alternative to the regular S4; a slightly bulky, heavier option aimed at a small niche who demand a waterproof phone. But it's more than that - the Active is what the standard S4 should have been. It's a bit different, it stands out without shouting and the little details like the exposed metal rivets and rubber panels give it a character of its own - this phone could never be accused of copying the iPhone.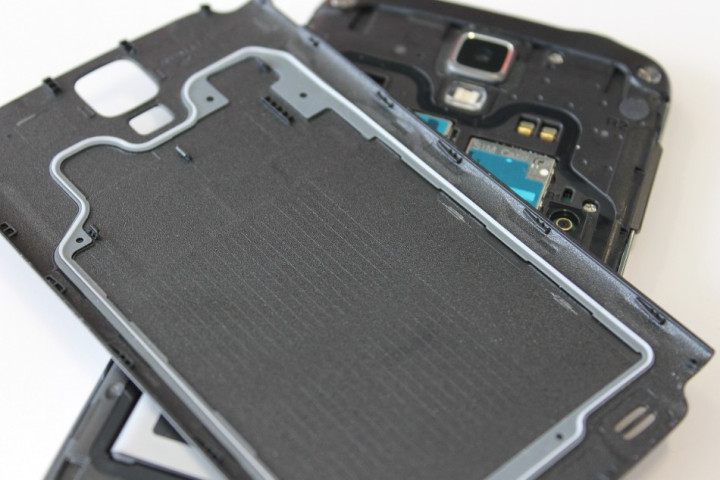 And then there's the tactile Back and Menu buttons, which make much more sense than the touch alternatives of the standard model. No more forgetting which is which when they're not lit up, no more touching them by accident - I love touch screens as much as the next person, but sometimes old fashioned buttons are simply more practical.
Add all this to one of the most powerful phones on the market, with a great screen and highly competent operating system, and the S4 Active is a truly impressive phone. Samsung's suite of S apps and camera features you may never use can be overbearing, uncovering the microUSB port is a minor inconvenience, and the default 'life companion' lock screen message is plain daft, but that's where my list of complaints ends.
Not just for outdoor types and dropping-phone-down-toilet fanatics, the S4 Active is excellent. Forget the regular S4; unless you absolutely need its slightly better camera, get this instead.
Scores
The Good
Best Samsung design for over a year
The Bad
Removing USB port cover is inconvenient
Camera lower quality than that of the S4
Default lock screen calls phone a 'life companion'