With just three days to go until Samsung hosts its Unpacked media event in New York, photos claiming to be of the Galaxy S4 smartphone have leaked online.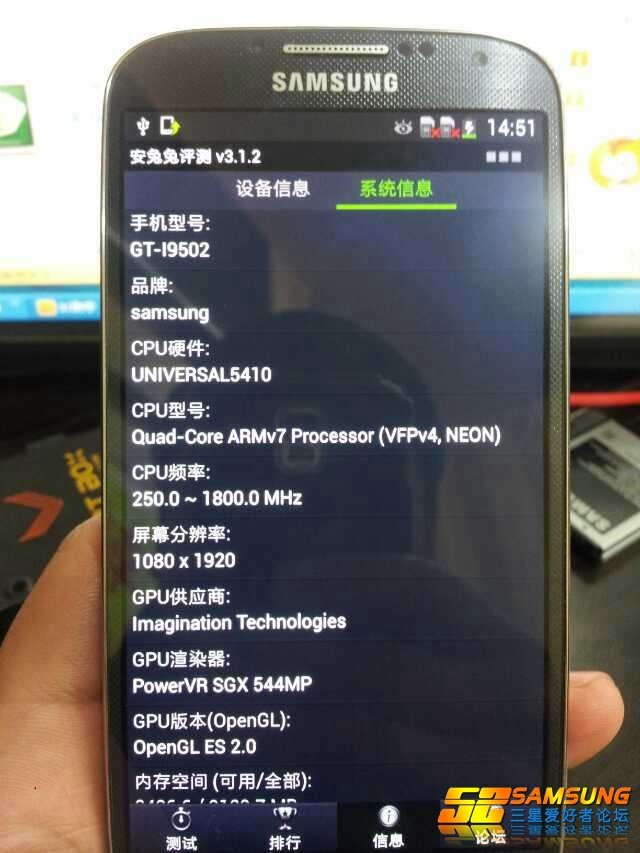 Little has been seen of the flagship device, which Samsung is expected to announce on 14 March, and although these newest photos are clearer than the leaked photos we usual see ahead of a major launch, they could well be of a dummy case.
Posted on Chinese forum 52 Samsung, the images show a Samsung smartphone with what appears to be a 5in display and a design which borrows much from the Galaxy S3 and Note 2.
This goes against rumours of the S4 having a more squared design and could indicate that this is simply a dummy case produced by Samsung to conceal the S4's true appearance - the S3 was subject to similar camouflage last year.
Finished in dark grey with a white/light grey back, the device has the same general layout as the S3, with a lozenge-shaped home button on the front, power button on the right edge, and a camera (expected to be 13-megapixel) with flash on the back, although the flash here is below the lens, rather than beside it as with the S3.
On closer inspection, the smartphone has an unusual dotted finish to its front and back. While this could be a sign of Samsung experimenting with a new finish to its flagship smartphone, it is more likely to be further evidence of this being a prototype, where look and feel isn't impotant.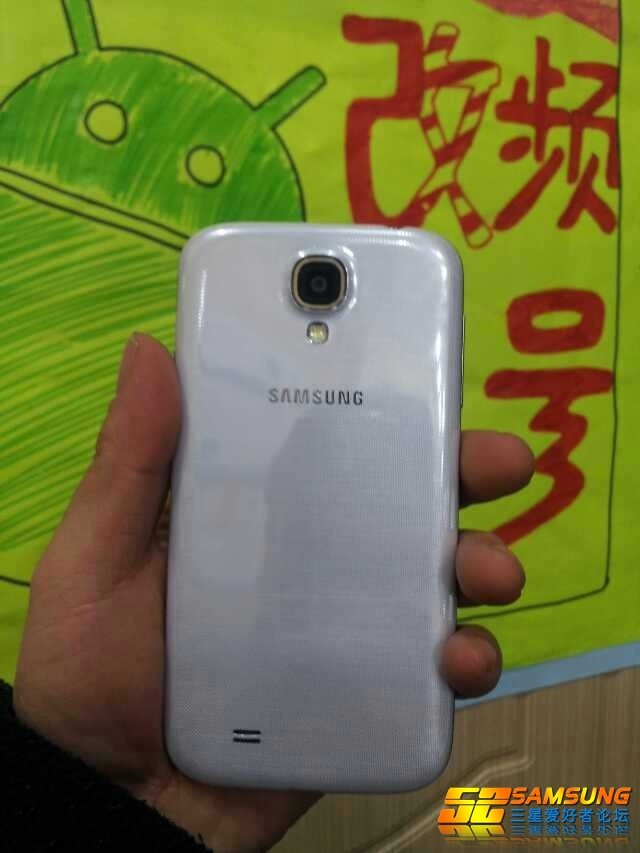 A screenshot of the phone's About page details a product name of GT-I9502, running Android 4.2.1 on a 1.8GHz quad-core ARM processor with 2GB of RAM.
The phone is claimed to be a Chinese version of the Galaxy S4 and has a dual-SIM setup, although this feature is not expected in the UK or European versions.
Also mentioned is a screen resolution of 1080 x 1920, the same as was shown in a number of screenshots leaked last week claiming to be from a Galaxy S4.
This earlier leak - this time of an English language S4 - states a screen size of 5in, pixel density of 480 pixels per inch (much higher than the iPhone 5's 326ppi), and the same quad-core processor as the Chinese model.
Smart scroll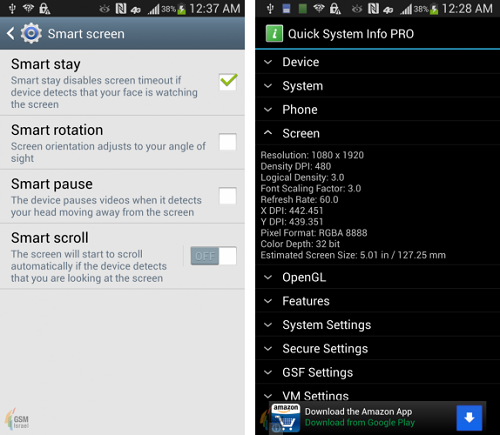 Also detailed in these English screenshots are a number of 'Smart screen' features. Making use of the Galaxy S4's front-facing camera, these features build on the S3's ability to keep the screen on when you're looking at it.
The S4 can apparently adjust the screen orientation to your angle of sight, scroll a page up when you reach the end of a paragraph, and pause a video if you look away.
Floating Touch
The Galaxy Note 2 can be controlled by hovering its S-Pen stylus over the screen, and the Galaxy S4 is expected to offer the same technology for use with your finger.
SamMobile reports the S4 will let you use your finger as a mouse cursor and, as with the Note 2, this will mean viewing the contents of an email by hovering over the subject line, or photo thumbnails by hovering over an album.
We expect to see more Galaxy S4 leaks over the next three days before Samsung makes its announcement in New York at 19:00 EDT, midnight GMT.