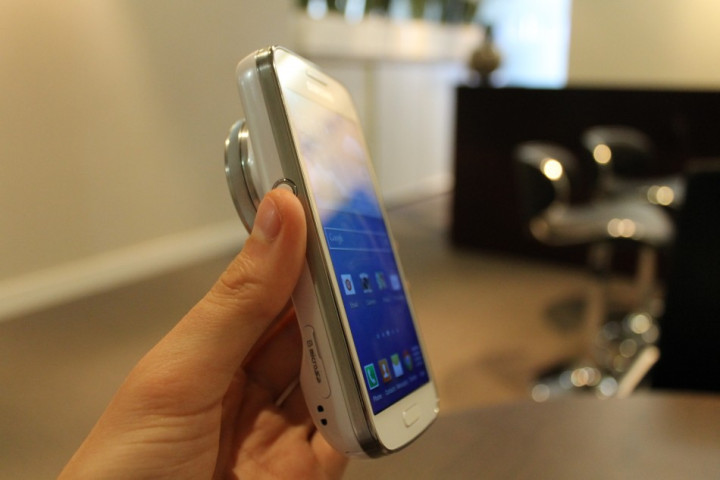 Key Features:
4.3in display with 540 x 960 resolution, 256 pixels per inch (ppi)
16-megapixel autofocus camera with Xenon flash and 10x optical zoom
Dual-core 1.5GHz processor with 1.5GB RAM
Android 4.2.2 Jelly Bean with Samsung TouchWiz
Price: £442.80 SIM-free from Clove.com
Introduction:
It's easy to forget how mediocre smartphone cameras are. We may rave about ultrapixel this and image stabilisation that, but all it takes is for a friend to upload photos taken with a proper digital SLR camera to Facebook and everything else looks a bit rubbish.
Smartphone camera photos have come on leaps and bounds from their grainy origins just a decade ago, but permanently replacing a proper camera with a phone camera hasn't been an option for the majority - now though, Samsung plans to change all that with the Galaxy S4 Zoom, which packs a large, 16-megapixel sensor and 10x optical zoom.
Look and Feel
Viewed from straight ahead, the Galaxy S4 Zoom is exactly the same as the S4 Mini, which means a 4.3in AMOLED screen with a resolution of 540 x 960 and a pixel density of 256 pixels per inch.
There's the familiar Samsung home button flanked by touch buttons for Back and Menu, a 1.9-megapixel front-facing camera, and a piece of metal-looking plastic trim wrapped around the entire outer edge of the device.
But turn the Zoom around and the reason for its name becomes clear, as there is a 10x optical zoom lens on the back, complete with Xenon flash and a bulge to make it easier to hold when taking photos.
Samsung measures the phone at 15.4mm thick, double the size of an iPhone 5 and this doesn't include the lens or that hold grip, both of which add another 10mm. In terms of size (and its 208g weight), the S4 Zoom is definitely more camera than phone.
The weight isn't a huge concern, but the extra thickness of the lens makes the phone difficult to slip into your pocket, and holding the device in a portrait position to type with your thumbs is a strange, uncomfortable experience as there's nowhere to rest your fingers.
There's a power button, volume rocker and dedicated two-stage shutter button on the right edge, a microSD card slot (up to 64GB) and a covered tripod mount on the left, a headphone jack at the top and a large door which runs the full length of the bottom of the phone, concealing a micro SIM slot, battery and microUSB port.
Operating System and Performance
Running Android 4.2.2 with Samsung's TouchWiz user interface smothered over it, the Galaxy S4 Zoom's software is identical to that of the regular Galaxy S4.
There are annoying beeps and bloops until you find out how to turn them off, a bizarre set of ringtones, and a huge suite of Samsung's S apps, from S Memo and S Planner, to S Translator and S Voice.
For some users this is a load of bloatware which you'll never touch, while for others these apps could be invaluable; personally I feel Samsung is guilty of giving its products too many gimmicks which look great in the shop, but will never be used.
Away from my personal gripes, the operating system is fast and smooth. I only occasionally saw it stutter when opening and closing the camera app, and switching from camera to gallery - slightly frustrating given this is the device's major feature, but not a deal-breaker.
I was disappointed to see just 8GB of internal storage, with around 5.5GB available to the user. This is a shame considering the likelihood of Zoom owners taking more photos than your regular smartphone user. Thankfully this can be topped up by 64GB with a microSD card.
At 2,330mAh, the Zoom's battery is larger than the S4 Mini's but really struggled to get me through the working day, and this didn't include much use of the camera. If used constantly as a camera I can't see the Zoom lasting much past midday.
Camera
Of course the main reason to buy a Galaxy S4 Zoom is its camera, but is the significant increase in size and weight over all other smartphones worth the ability to leave your point-and-shoot at home?
At 16 megapixels, the camera's resolution is barely any higher than the 13 megapixels offered by the regular Galaxy S4, but where the S4 has to make do with digital zooming (which almost always looks terrible, 41-megapixel Nokias aside), the Zoom gets proper optical magnification.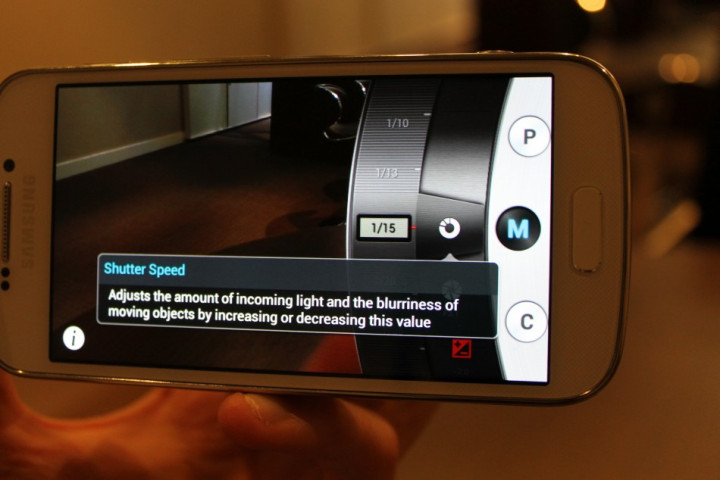 This allows you to take photos never before possible with a smartphone and makes all the difference when you're at a sports event or concert and the subject is impossible to capture with a normal smartphone.
When taking photos at a regular distance, however, the Zoom doesn't fare much better than regular smartphones.
As with the standard Galaxy S4, the Zoom comes packed with clever camera features which can remove unwanted objects from photos, create 'action shots' and take photos where falling water or car headlights are blurred. In all there are 25 shooting modes to choose from, but if that isn't enough there are manual options to adjust shutter speed, aperture, ISO, white balance and metering.
Finally, the zoom works while shooting 1080p HD video and you can take photos at the same time.
Display
Measuring 4.3in, the Zoom's display is exactly the same as that found on the S4 Mini. Being an AMOLED unit, colours pop and stand out more than on some other smartphones; this looks good in the shop before you buy it, but starts to look quite artificial once you've spent a few days with it - a trait shared by most other Samsung phones from the past year or so.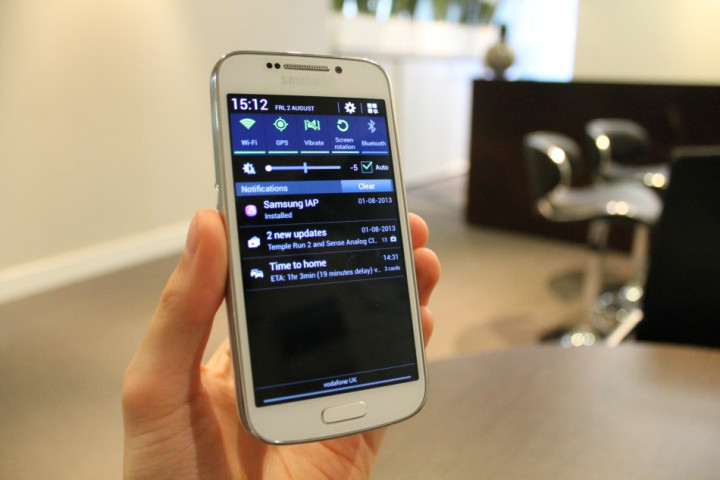 At 540 x 960, the phone's resolution isn't much to write home about, but on closer inspection I was pleasantly surprised by the screen's sharpness and clarity; this display is better than its resolution would have you believe.
Verdict
If you're a student who takes photos whenever you're out with friends and Instagrams, then the Galaxy S4 Zoom could be for you; it's the going out camera that will always be with you.
But for everyone else, I'm struggling to say why you should part with more than £400 for this phone. It's a good phone on the front and a good camera on the back, but combining the two produces a device worth less than the sum of its parts.
Scores:
Screen: 8/10
Design: 6/10
Camera: 9/10
Operating System: 8/10
Build Quality: 8/10
Overall: 7/10
The Good:
Excellent camera with better zoom than any other phone
Bright and colourful display
Manual camera controls and tripod mount
The Bad:
Very bulky, difficult to pocket
Poor battery life
Not worth the sum of its parts
Camera Samples: