The Samsung Galaxy S5 is to have a metal case from the same manufacturer of the iPad mini and MacBook Air, analysts with links to the smartphone supply chain believe.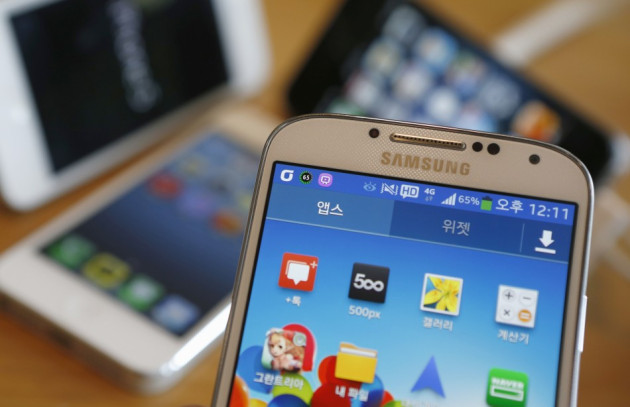 Samsung has drawn criticism for using glossy and cheap-feeling plastics for its flagship Galaxy S3 and S4, and the larger Note smartphone; although plastic is less prone to scratching, the aluminium of the iPhone and HTC One are widely said to give a more premium feel.
Analysts of Barclays Capital Securities of Taiwan say Catcher Technology, the Chinese company responsible for metal cases used by Apple in its iPads and MacBooks, is likely to receive new smartphone orders early next year from Apple and Samsung.
Barclays analyst Dale Gai said in a note to investors that Apple would be ordering supplies to build more of its new iPhone 5s, while Samsung will be ordering from Catcher in preparation for a new addition to its Galaxy series, due out in the first half of next year - this coincides neatly with the usual April/May announcement of the new Galaxy S phone.
The analysts wrote: "Our [supply chain checks suggest Catcher has been qualified as one of the major sources on the total metal casing volumes at 10 to 30 million next year from Samsung. The final order allocation is to be confirmed in early first quarter 2014, subject to price bids by approved vendors."
The report, from Taipei Times, tallies with a similar story published by South Korea's Electronic Times newspaper in last August, which said Samsung plans to build a production line in Gumi, 260km southeast of Seoul, capable of producing handset cases made from magnesium and aluminium.
Samsung is likely to use metal cases for its premium smartphones released early next year, the newspaper said.
Flexible screen for Galaxy Note 3 Active
In other Samsung news this week, speculation that the company will use flexible screen technology with a future version of the Galaxy Note fails to subside. Chinese-language website Soho IT claims the South Korean phone maker will announce a new version of the Note 3 in the coming month, and it will feature a flexible display and rugged design - mirroring that of the Galaxy S4 Active.
However, instead of a phone which can be flexed by its user, the screen would be moulded to a certain shape and then fixed in place. At the IFA technology trade show in 2012, Samsung showed off a concept smartphone with a display which curved around one edge of the device.