A US judge has sided with Apple and blocked sales of the Samsung Galaxy Tab 10.1 in America, stating that the Korean manufacturer competed unfairly against Apple with an infringing product.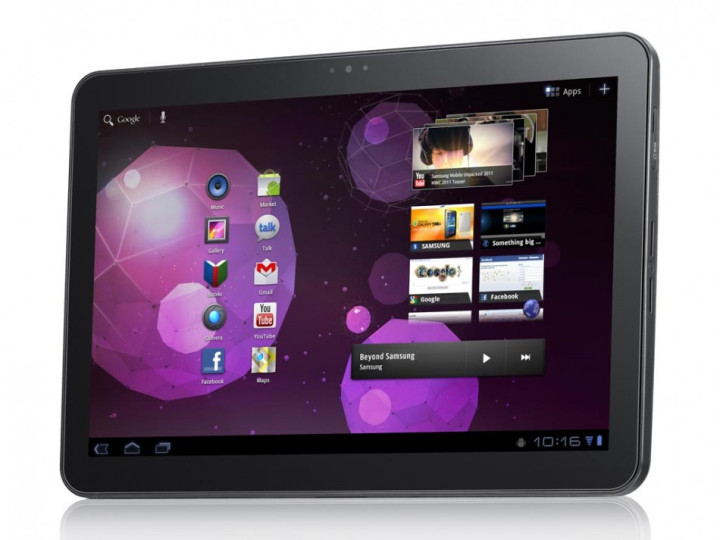 The decision, which Samsung branded as restrictive to the entire tablet industry, means that the company will be unable to sell the Galaxy Tab 10.1 after Apple pays a $2.6m (£1.7m) bond to protect Samsung if the ruling is found to be wrong.
US District Judge Lucy Koh said at the ruling in San Jose, California on 26 June: "Although Samsung has a right to compete, it does not have a right to compete unfairly, by flooding the market with infringing products.
The ruling will become effective and block Samsung from importing any new stock of the Galaxy Tab once Apple has set aside the bond. The patent involced is related to teh overall design of the Samsung tablet.
Running Google's Android operating system, the Galaxy Tab 10.1 is seen by many as one of the main rivals to Apple's iPad, which now controls 63 percent of the tablet market, having sold 13.6 million units between January and March.
Samsung said in a statement: "Apple sought a preliminary injunction of Samsung's Galaxy Tab 10.1, based on a single design patent that addressed just one aspect of the product's overall design.
"Should Apple continue to make legal claims based on such a generic design patent, design innovation and progress in the industry could be restricted."
Samsung stated that the ruling does not affect the newly announced Galaxy Tab 10.1 2, which was unveiled earlier this year. Retailers can sell remaining stock of the older model, but the ruling does prevent new stock from being delivered to the US.
Extraordinary relief
Professor Colleen Chien of Santa Clara Law in Silicon Valley told Reuters: "The relief being given to Apple here is extraordinary. Preliminary injunctions are rarely asked for and rarely granted. That this was a design patent and copying was alleged distinguish this case from plain vanilla utility patent cases.
"Cases involving these kinds of patents are based more on a counterfeiting theory than a competition theory, so I don't expect this case to have ramifications for all smartphone disputes, but rather those involving design patents and the kind of product resemblance we had here."
Samsung claims that the injunction will not have a significant effect on business, as it has a broad range of products on sale, having launched three new tablet models last year alone.
Patent infringement expert Florian Mueller blogged: "At this stage of the lifecycle of the Galaxy Tab 10.1, it's possible that Samsung decides to just take it from the market and focus on new product launches. But if it wanted to continue to sell it in the United States for some more time, it would simply redesign.
"A redesign might lead to another push by Apple for an injunction, but that's the best way for both parties to get clarity on the scope of Apple's design patent."
The ruling comes less than a week after Apple had its patent dispute case against the Google-owned Motorola Mobility was disputed, as Judge Richard Posner ruled that an injunction against Motorola would harm consumers.
Apple spokesperson Kristin Huguet repeated the company's previous statement on the matter, saying Samsung's "blatant copying" is wrong.