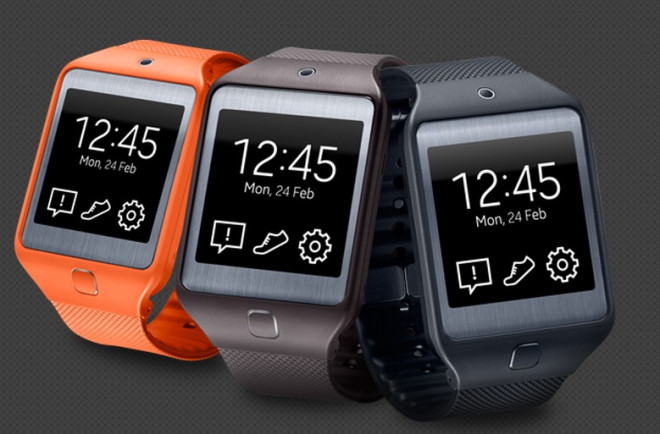 Samsung's second generation smartwatches running Tizen operating system, Gear 2 Neo, and the company's first curved super AMOLED wearable device, Gear Fit , is now available for purchase in the UK.
Retailers in the country have recently revealed their price deals for Samsung's new wearable devices, which are now available for pre-order.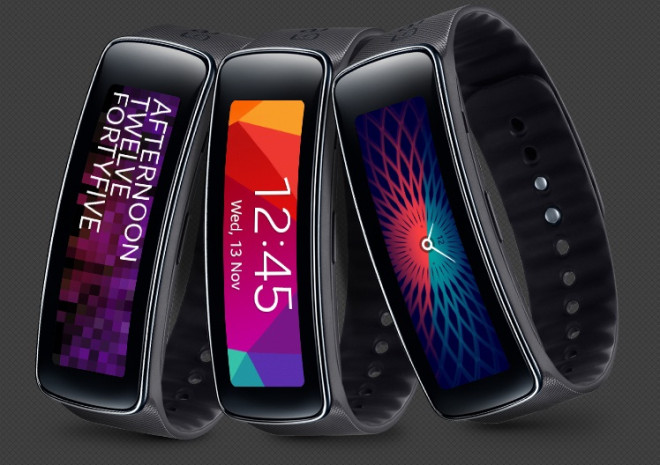 Clove
Renowned UK retailer Clove is taking pre-orders for Samsung Gear 2 Neo, which costs £199.99 including VAT. Currently, the black model alone is available with the retailer. The availability of the gray and orange variants is yet to be confirmed.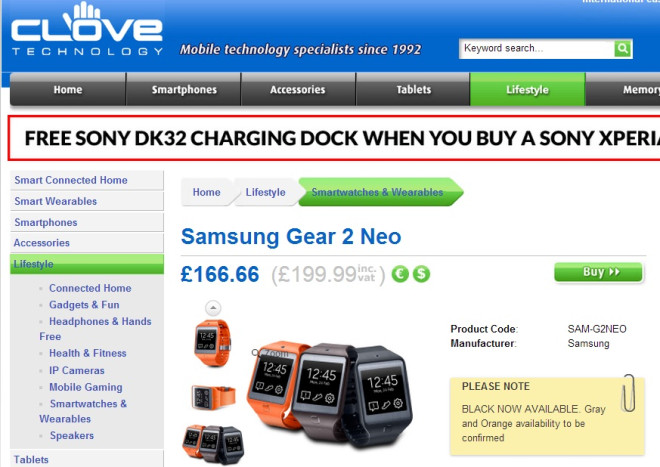 Clove also has Gear Fit, which costs the same as Gear 2 Neo at £199.99.
Those who wish to buy Gear 2 can place their pre-order at Clove, which claims the first stock of the smartwatch (Black colour) is due late April. There is no information on the date of availability for the other two colour variants.
The Gear 2 is £76 costlier than the Gear 2 Neo and the Gear Fit, at £276.
This goes well with the previous rumour according to which the Gear 2 Neo and the Gear Fit were expected to carry a similar price tag that is less than the Gear 2. Below are the direct links to place pre-order for aforementioned wearable devices at Clove.
Unlocked Mobiles
There is a marginal price difference between the retail price set by Clove and Unlocked Mobiles for the new wearable devices.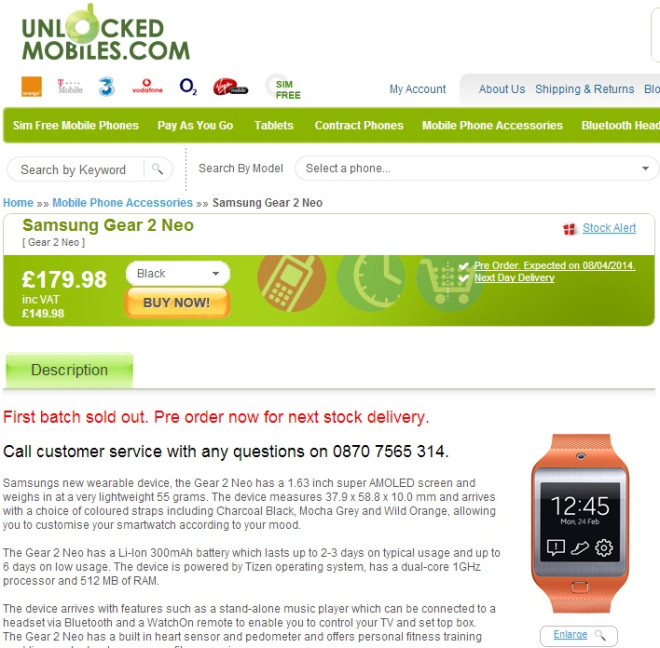 Unlocked Mobiles is charging £179.98 for Gear 2 Neo and the Gear Fit. Interestingly, the first batch for both Gear 2 Neo and Gear Fit is already sold out. However, customers can place their pre-order. The second batch for both the devices is expected on 8 April.
The Gear 2, which is priced at £249.98, can be pre-ordered at the site. As the product page suggests, the pre-orders are expected on 10 April.
Online retailer Handtec is also taking pre-orders and will be selling the wearable devices when those become available in the UK.