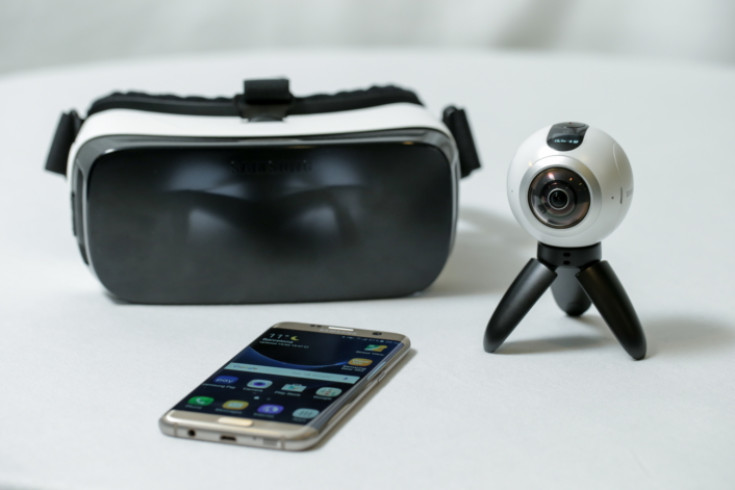 While Samsung has limited the use of its 360-degree camera Gear 360 for its devices only, a workaround is available which will allow you to use the camera with other handsets as well.
The Gear 360 is compatible with phones that run Gear 360 Manager app such as Galaxy S7, S7 Edge, S6, S6 Edge, S6 Edge + and Note 5. But renowned XDA developer Bin4ry has made a port of Gear 360 Manager app that lets you use the app with non-Galaxy devices and older Galaxy devices, which are not officially supported by Samsung. The developer claims to have tested it with his Xperia Z5 without any hassle.
How is it possible?
The port removes a device's lock and it supports 4K video, which does not let the app downgrade videos to 2K for devices other than the Galaxy S7. Besides, several mods are needed to get the app running on non-Galaxy devices. The modified version of the app is based on original Samsung Gear 360 Manager version 1.0.4.
You need any device running Android Lollipop version 5.0 or higher to get this app working. Also, you need to install Samsung Accessory Service from the Google Play Store. The feature comes on board with Samsung devices.
The app is still being development and a few issues continue to exist. Hence, when you switch to LiveView and Devices browsing, you would see the app as "loading". If this happens, ensure that your phone is connected to the Camera's Wi-Fi network. If not, you need to manually connect it to the Gear's Wi-Fi and switch back to the Gear Manager app.
The Samsung Accessory Service sometimes shits when using the modified app. Head over to Settings >> Apps >> select Samsung Accessory Service and click Stop now. Also go to the Gear 360 Manager app and click Stop now. Then open the app and start working. If the switching of videos for 10 seconds takes a longer time on your phone, use the Force 2K version of the app, instead of the 4k version.
Download link: