Samsung unveils Gear 360 camera at MWC 2016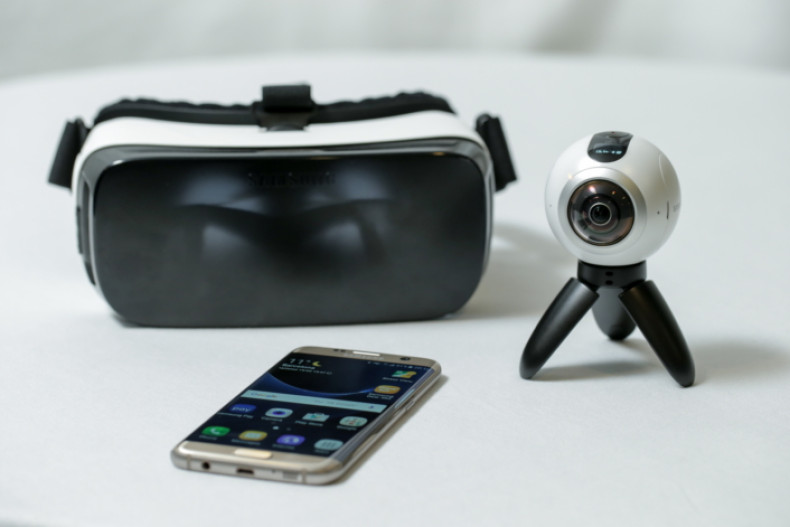 Samsung unveiled its latest camera at the MWC on 21 February. The new dual-lenses, spherical camera has been dubbed Gear 360 and is designed to support VR content.
Samsung launched the Gear 360 alongside its other new devices the Galaxy S7 and S7 Edge. The tech giant has said that it plans to start shipping the new 360-degree imaging device in the second quarter of 2016.
The Gear 360 brings image capturing to a whole new level with its ability to capture pictures and videos in 360 degrees. Samsung said: "With the unveiling of the Samsung Gear 360, shooting in 360 degrees is no longer a fantasy. It has become a reality that anyone can explore, and is the latest new experience in Samsung's ecosystem of industry-leading products."
The new camera is a spherical device that comes equipped with two "195-degree field-of-view" cameras placed opposite each other, which capture images and display them as one cohesive picture. The device's software has been specifically designed to stitch together the 180-degree images captured by its dual-lenses, to "create a 360-degree look at the world" surrounding the camera. The dual-lenses also come attached with a microphone that records audio data, especially when used to record videos.
Samsung's Gear 360 weighs a mere 153g, making it a highly portable and compact device, which can be placed on almost any flat surface. The camera can also be mounted on a standard tripod, given that its seat is flat. Incidentally, the spherical camera can also be hung from a drone to capture images and videos when the drone is airborne.
The camera has an inbuilt microSD card slot, which supports up to 128GB memory capacity and removable batteries. Samsung says that the Gear 360 can remain active for over two hours of continuous use. It has four capturing modes — photo, video, time-lapse video and looping video.
The camera's most attractive qualities are perhaps its water and dust-resistant features, which have been incorporated into its design to make it outdoors-friendly and capable of withstanding everyday wear and tear. The Gear 360 also takes high definition images, with 1,920 pixels by 3,840 pixels besides being capable of supporting up to 30MP, when capturing images. The Gear 360 can easily be synced with smartphones and other devices, enabling users to preview their images or videos while simultaneously shooting them. Users can also save content and upload it to their social media accounts via their smart devices.
Samsung has not yet confirmed a release date for the Gear 360. However, they plan to begin shipping the device following the second quarter of 2016.