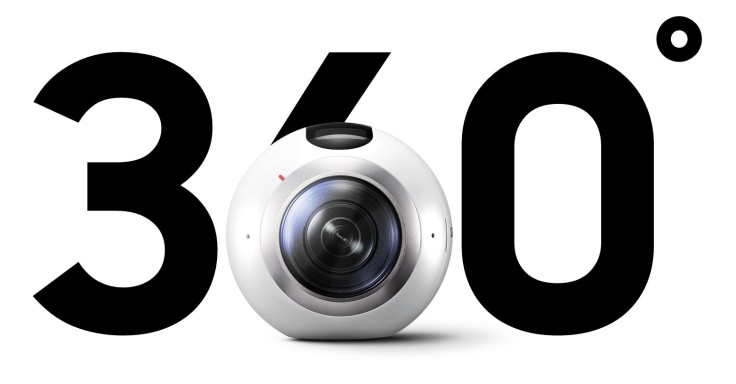 Unveiled at the Mobile World Congress event, Samsung's Gear 360 is a 360-degree camera equipped with dual fisheye lenses, both featuring 15 megapixel image sensors. Along with 360-degree, users can shoot 180-degree videos and photos using one side of the camera lens.
An advantage of the device is it is quite easy to handle. If you also own a Gear 360, you can easily set up the device, and learn to create 360-degree photos and videos. Following is a detailed guide:
How to set up Gear 360
Install memory card: To set up the camera, the first thing you need to do is install a compatible memory card to take photos and record videos, and then format it from the Settings menu. The Gear 360 will turn off when you insert or remove the memory card.
Power the battery: Charge the battery of the camera before you go ahead. It is not advisable to charge the camera during video recording or using the viewfinder on connected mobile devices.
Connect it to a mobile device: Controlling your Gear 360 content on a Galaxy smartphone is not a difficult task. Just download the Samsung Gear 360 app to sync the camera and the mobile. Perform the following steps to connect the Gear 360 with your Galaxy phone:
Download the Samsung Gear 360 app on your smartphone from Galaxy Apps, Google Play Store or apps.samsung.com/gear360

Turn on the Gear 360

Turn on NFC on your phone

Touch Gear 360's NFC antenna area to the back of the Galaxy phone's NFC antenna area
Connect Gear 360 to your Galaxy phone via Bluetooth or Wi-Fi direct;
Launch the Gear 360 app. The Bluetooth and Wi-Fi direct of your smartphone will turn on automatically

Just tap Connect and follow the on-screen instructions to complete the connection
How to shoot photo and video
To select camera perform the following steps:
Press Menu>> Settings>> Switch lens

Select the camera you want to use whether front, rear or both

On your smartphone, launch Gear 360 app, then tap the camera icon and select lens
Here is how to record video:
You can shoot multiple videos at set intervals and save them as one video in Time lapse mode. Looping video mode allows you to record a video.
Head over to Menu>> Video

Press OK to record and the same to stop recording

If you want to record with Gear 360 from your smartphone, open the Gear 360 app, tap the camera icon. Tap Mode>> Video then tap the record button
To click photos do the following steps;
Go to Menu>> Photo

Press OK to click photo

If you want to take photo from your phone, open Gear 360 app then tap the camera icon. Tap Mode>> Photo. You may change settings such as ISO, WB and HDR based on your preferences. Finally tap the shutter button to click photo.
How to view photo
You can view the photos and videos in three different ways: on smartphone, computer or with your Gear VR headset.
To view on smartphone
Open Gear 360

Tap Gear 360 and select video or image

Tap 360 view

Drag your finger from video and images for view from other angles
To view with Gear VR
Open Gear 360

Tap Gear 360, then tap Save

Once the photo or video is saved, tap the back arrow

Tap Mobile device>> View on Gear VR

Once you see prompt, insert your smartphone into the Gera VR headset
To view on PC
Connect the Gear 360 to your PC via USB cable

Transfer files between Gear 360 and your PC

You may now edit video and photo using Gear 360 ActionDirection
If you want to share a video or photo, just select it and tap. Then select a sharing method such as email or social media account to share them.