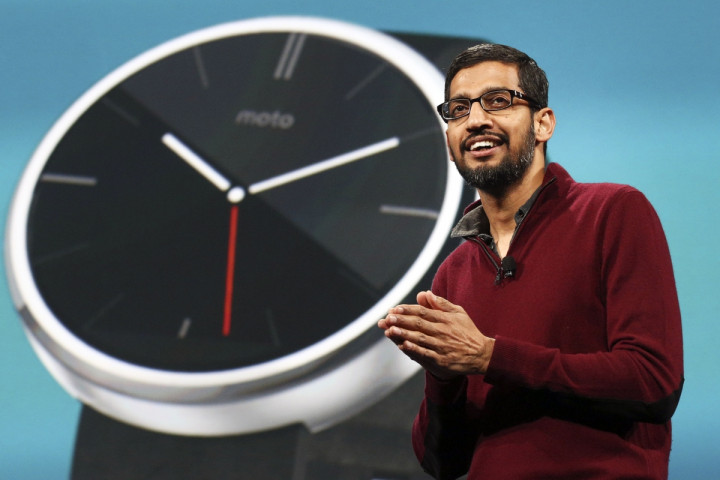 Smartwatches from Samsung, LG and Motorola were all on show at today's Google I/O developer conference, each device running the newly announced Android Wear software.
The Samsung Gear Live, LG G Watch and Moto 360 were demonstrated by David Singleton, director of Android engineering at Google, to a packed house of journalists, bloggers and developers at the Moscone Center in San Francisco.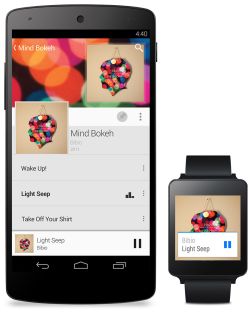 Using the Android Wear software, the devices are capable of obeying voice commands, interacting with smartphones and controlling Android TV, which was also announced at the conference.
"We're right at the beginning of a new phase of the miniaturisation of technology, which means it's finally possible to make a small computer that can fit comfortably on your body all day long," Singleton said.
Plans for Android Wear were first announced earlier this year at the SXSW music and technology festival, ahead of the release of preview tools for developers.
Google will be hoping that developers create apps for the devices to increase their functionality.
One key reason for the focus on smartwatches, Singleton said, was that people looked at their Android smartphones on average 125 times a day.
"The watch will act as your key in a multiscreen world," he said.
Sundar Pichai, a senior vice president at Google, said: "(Wearables) understand the context of the world around you, and you can interact with them simply and efficiently, with just a glance or a spoken word."
The Samsung Gear Live and the LG G Watch are available to order on the Google Play store immediately, with the Moto 360 available later this summer.
The Gear Live costs £169 in the UK, while the G Watch costs £10 less at £159 with Google's Play Store saying orders will ship on 4 July.