Samsung will widen its lead over Apple in the global smartphone market this year, with analysts expecting sales of the South Korean smartphones to grow by 35 percent.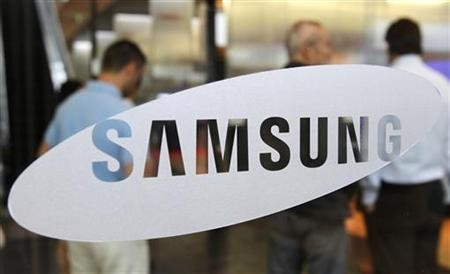 To counter its rival's success, Apple is expected to start developing a smaller 'iPhone mini' to generate revenue from less wealthy markets who cannot afford the iPhone 5, although this may not happen until 2014 at the earliest.
Neil Mawston, executive director of market researcher Strategy Analytics told Reuters: "We expect Samsung to slightly extend its lead over Apple this year because of its larger multi tier product portfolio."
While Apple has enjoyed huge success with the iPhone, it remains a limited range, with just three models of various ages and prices currently on sale.
On the other hand, Samsung, which has hundreds of smartphones on sale, offering different screen sizes, and price points, helping the company appeal to a wider audience.
Mawston said global smartphone shipments will increase by 27 percent to 875 million units in 2013, slowing from the 41 percent growth seen last year, as demand decreases in key markets like North America, China and western Europe.
Samsung is expected to sell 290 million smartphones this year, up 35 percent from 215 million in 2012, while Apple is tipped to sell 180 million iPhone this year, up 33 percent.
These predictions will increase Samsung's share of the smartphone market from 31 to 33 percent by the end of 2013, while Apple's share is thought to rise slightly from 20 to 21 percent.
The South Korean company is expected to announce a replacement for its flagship Galaxy S3 smartphone in the first half of this year, possibly as early as the CES trade show next week, Mobile World Congress in February, or at its own media event soon after - the S3 was announced in May 2012.
A replacement to the huge 5.5in Galaxy Note 2 is also expected this year, with a new model likely due at the IFA trade show in August, one year after the second generation was announced.
Add this to the recently launched Galaxy S3 Mini (no doubt with a S4 Mini to follow in late 2013) and the long-awaited Ativ S, a smartphone running Windows Phone 8, and Samsung has a strong product portfolio to last it comfortably into 2014.
iPhone Mini
Meanwhile, Apple is tipped to launch the iPhone 5S is May or June, and while the phone itself is expected to be a minor performance upgrade to the current model, this is when the company could announce an iPhone mini with a smaller screen and lower price to boost sales in China and India.
Brian White, a researcher at Topeka Capital Markets, said earlier this week that Apple may launch an iPhone mini this year, although Mawston of Strategy Analytics is less confident:
"We think Apple will have to launch an 'iPhone Mini' at some point over the next three years to address the hundreds of millions of prepaid users worldwide that cannot afford the current iPhone.
"The iPhone 5 is growing fast and profitably right now, so there is little incentive for Apple to launch an iPhone Mini this year."
Mawston added: "We expect the iPhone Mini to be more likely next year, in 2014 when...Apple will be forced to discover fresh growth streams."