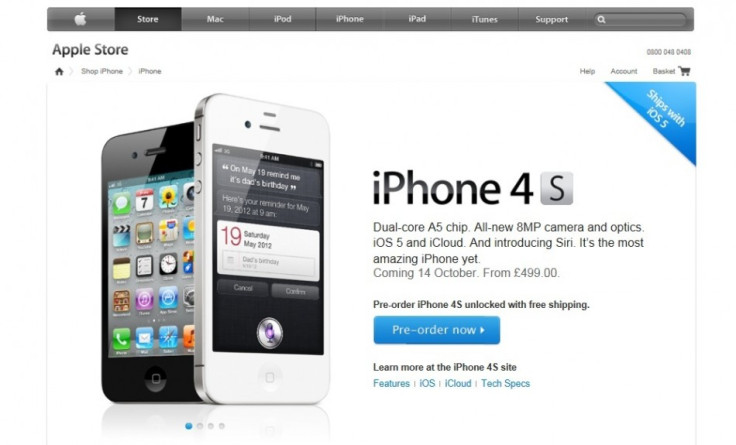 Samsung has moved to pave the way for its fabled Galaxy Nexus smartphone, mounting legal action against Apple's recently unveiled iPhone 4S.
The news broke as Samsung confirmed it had taken legal action seeking to block iPhone 4S sales in France and Italy. In its case Samsung alleged that the new iPhone infringes on a number of patents relating to wireless telecommunications technology owned by Samsung.
"Apple has continued to flagrantly violate our intellectual property rights and free-ride on our technology, and we will steadfastly protect our intellectual property...We are virtually going into an all-out war," commented a Samsung spokesperson on its latest attack on Apple.
The news broke on Wednesday just one day after Apple had unveiled its new iPhone 4S. It comes as a part of an ongoing series of lawsuits raging between the two companies.
The legal mud-slinging began in April when Apple mounted a complaint alleging Samsung's Galaxy range of devices "slavishly" copied the designs of Apple's iPhone and iPad devices.
The patent-war subsequently spread and prior to the new case in Japan the two companies had both mounted suits in the U.S.,Europe, South Korea and Australia. The case in Australia reached new heights earlier in October when facts emerged suggesting Apple had spurned Samsung's settlement offer for Apple's complaints against Samsung's Galaxy range of tablets.
The news comes just as the iPhone 4S received its official UK release date and a fresh batch of rumours emerged giving the Samsung Galaxy Nexus a similar October release window.
News of the fabled Galaxy Nexus broke when a report from CNET UK emerged alleging the Nexus Prime will be launched under the new amended title the Samsung Galaxy Nexus. The revelation came after tech site Boy Genius reported an unnamed source had given it the release dates of a number of high-end smartphone devices.
The site went on to list 27 October as the Galaxy Nexus' release date in the U.S. Unfortunately the report gave no indication when the device would be available in the UK.
The new "leak" followed another report by BGR, which alleged that an unnamed source had confirmed to it that the Nexus Prime will be unveiled at Samsung's Mobile Unpacked event on 11 October.