Samsung has agreed to buy a three percent stake in Sharp for 10.4 billion yen (£74m), in return for a supply of LCDs for everything from large screen TVs to tablets and smartphones.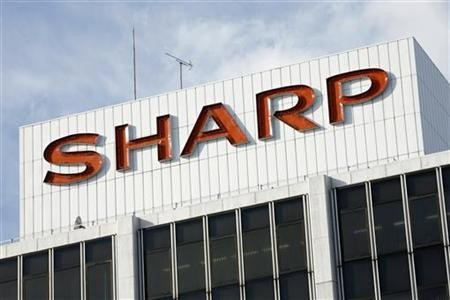 The announcement comes as Sharp continues restructuring amid mounting losses and increased competition from the likes of Samsung and LG, who have made the TV market, once controlled by Sharp and Sony, their own.
Analyst Gerhard Fasol said the investment by Samsung, the world's biggest TV maker, will help Sharp's efforts to revive its struggling business.
"For Sharp, this is good news from all fronts. Not only can Samsung help Sharp smooth its production and operations, it can also become a key customer of Sharp's products, especially flat screens."
The Galaxy smartphone maker said the deal would "lay a firm foundation for Samsung to secure a steady supply of liquid crystal display panels from diversified sources," but added that it will have "no involvement in Sharp's business management in any way or form."
With the Galaxy S4 smartphone due to be announced on 14 March, the deal with Sharp will be too late to see its displays used in the flagship phone, but Samsung devices coming later in 2013 may well benefit from the investment.
The Samsung deal this week went down well with investors, as Sharp's share price climbed 17 percent to 350 yen on the Tokyo Stock Exchange, before closing at 341 yen.
Although showing signs of revival, the share price is still some way off the 500 yen Taiwanese firm Hon Hai agreed to pay last year for a 10 percent stake, worth £530m.
That deal was announced last March but Sharp's share price fell some 70 percent soon after and the purchase has yet to be concluded, with speculation that Hon Hai may cancel its offer.
Sharp's credit rating was downgraded to junk status late last year and in November sources close to the company revealed plans to offer its new IGZO display technology to Dell and Intel in return for more than £150m investment.
In late December a deal between Sharp and Qualcomm was agreed, which saw the US chip maker pledge to invest $120m (£80m).
Working with Samsung may offer Sharp hope, but with a forecast loss of 450bn yen for the financial year ending on 31 March and the cutting of 5,000 jobs, Sharp still has work to do if it is to recover.