US cybersecurity firm McAfee has announced an extension of its partnership with South Korean technology giant Samsung that will see its security software being "pre-installed" onto a huge range of smart TVs, consumer PCs and the Galaxy S8 smartphone worldwide.
It said this week (9 May) that its "LiveSafe" security product will now be pre-installed globally on all Samsung PCs made from 2017. Anti-malware software is now available on smart TVs for US, UK and South Korean customers at no additional cost, it said in a release.
McAfee's "VirusScan" will now be pre-installed on Samsung Galaxy S8 devices, the firm continued. The security software is also available now for users of Samsung's Galaxy S7, S7 edge, S6, S6 edge ranges.
"Protecting every connected device in your home is absolutely essential today," claimed John Giamatteo, executive vice president of the McAfee consumer business group in a statement.
He added: "That's because if one device is attacked, it puts your entire home network at risk.
"While that level of protection might sound like a lot of effort [...] we believe there is power in working with partners like Samsung to build world-class security into devices like smart TVs, PCs, and smartphones so that these devices are protected right out of the box."
Henry Lee, vice president of mobile security technologies at Samsung, said: "As the connected world of devices continues to expand into consumers' homes, Samsung users can feel comfortable knowing that their devices are protected.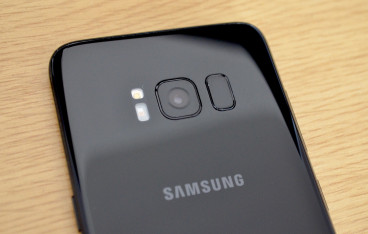 "We understand the importance of building security in devices from the start and are proud to offer [software] that provides convenience while keeping our customers safe."
Earlier this year, Samsung was forced to launch an investigation into allegations its internet-connected televisions could be used to listen in on users' conversations.
The claims came after a disclosure from whistle-blowing platform WikiLeaks, which revealed the firm's smart TVs could be entered into a "fake off mode" by hackers employed by the US Central Intelligence Agency (CIA).
"Protecting consumers' privacy and the security of our devices is a top priority at Samsung," read a statement released at the time. "We are aware of the report in question and are urgently looking into the matter."