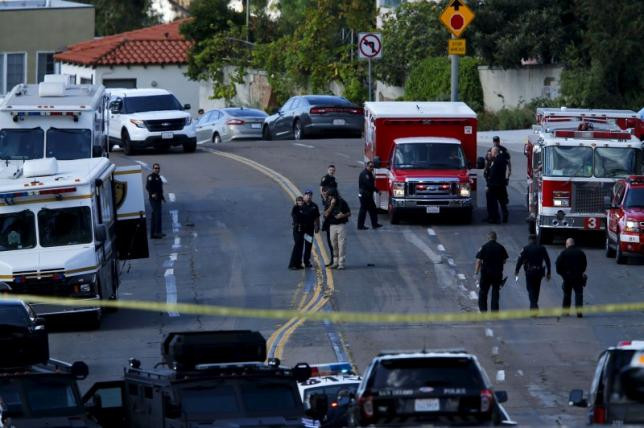 San Diego police have confirmed that an active shooter in a San Diego apartment block has been "contained". San Diego police SWAT team lay siege to the building after the male suspect fired several shots with a high-powered rifle inside the complex in the Little Italy neighbourhood.
Witnesses reported hearing multiple gunshots at the scene on Brandt Street. Officers responded to the scene after a domestic violence incident was reported on Wednesday (4 November) morning. Police surrounded the building and used tear gas to flush the gunman out.
"We have him contained ... The officers were able to safely retreat and set up a perimeter around the apartment," San Diego Police Department spokesman Lieutenant Scott Wahl told reporters at the scene in footage broadcast by CNN.
Police issued a warning on Twitter telling residents: "Stay away from all windows until further notice and Shelter in place."
Flights into the city were diverted as the nearby San Diego International Airport put a hold on all arriving flights while the situation unfolded at the property in the Bankers Hill neighborhood, directly east of its runways, Federal Aviation Administration spokesman Ian Gregor confirmed. Flight departures are being allowed Sky News reports.
A nearby primary school has been placed on lockdown as a precaution, said police. There were no immediate reports of any injuries.
More follows...