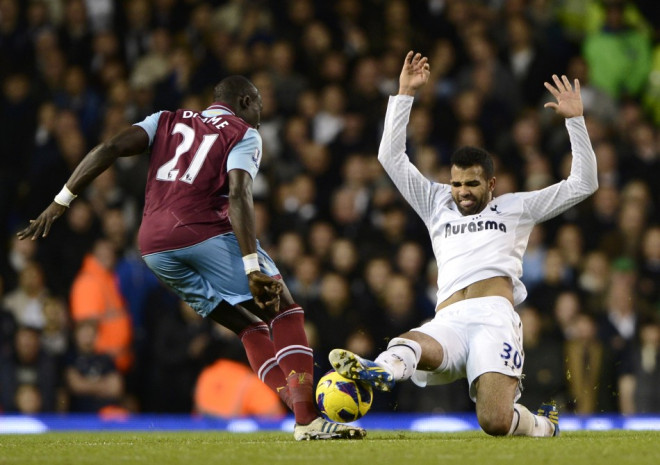 Sandro has revealed Tottenham Hotspur players argued for more than two hours in the dressing room after their 4-0 crushing defeat to Chelsea at Stamford Bridge.
The defeat has seen the north London club suffer a major blow in their pursuit of qualifying for next season's Champions League. Manager Tim Sherwood has already conceded defeat after admitting Spurs cannot finish the season in top four.
Spurs are fifth in the table with 53 points from 29 games, trailing fourth place Manchester City by four points and second place Liverpool by six. However, City still have three games in hand.
Sandro, who started against Chelsea last weekend, admitted every player expressed their feelings after the defeat, with one of them getting stressed out during the argument.
"We spent more than two hours in a meeting amongst the players and we said what we had to say. Everyone was shouting. Every player had their fair share to say, let's put it this way. We all spoke amongst ourselves," Sandro told the Mirror.
"The manager said the same thing to us as what he said to the press. We had our meeting post-match - sometimes one player got a bit more stressed out and we tried to calm him down and talk in a nice way. We spent about two hours that way."
Meanwhile, Spurs face Benfica in the Europa League tie on Thursday at White Hart Lane, before hosting Arsenal in the Premier League fixture on Sunday. Sandro has urged his teammates to put Chelsea defeat behind them and bounce back in their upcoming fixtures.
"We have to put our hearts on the table and pull our sleeves up for the benefit of our team and ourselves. But from now on if someone is not doing their work properly, then I think now we - especially the older players - can say something," the midfielder said.
"In the past, we probably didn't say anything because we didn't want anyone to take it the wrong way. From now on we will pull our sleeves up and tell whoever is not doing their job.It is not only the new players. It is everyone."
"No-one said things before. But now everyone knows. I think everyone can go for it now. This is going to help us. We need to show a bit more in next match, to tell the manager that we care. We will do that," Sandro stressed.