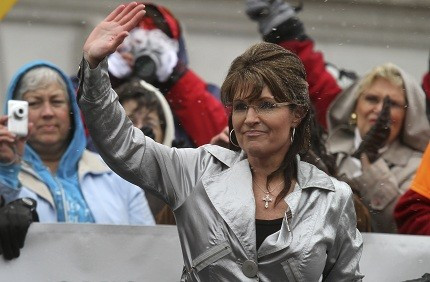 Sarah Palin's husband, Todd, has launched a scathing attack on Joe McGinniss, author of "The Rogue: Searching for the Real Sarah Palin."
The book alleges that both Palins took cocaine and that Sarah smoked marijuana and had an affair with Todd Palin's business partner Brad Hanson and a one-night fling with basketball star Glen Rice.
Todd Palin Thursday released a statement attacking McGinniss.
"This is a man who has been relentlessly stalking my family to the point of moving in right next door to us to harass us and spy on us to satisfy his creepy obsession with my wife," he said. "His book is full of disgusting lies, innuendo, and smears."
Hanson also denies the allegations.
"This is the same old story that went around in 2008," he said in a statement released Thursday by his publicist. "It is a complete and outright lie. Todd and Sarah Palin have been good friends for many years, and in fact we still own property together. We sold a former joint business venture for business reasons, nothing more. These attacks are shameful and those making them seem to be out only to destroy good people and make money doing so."
Citing unnamed "publishing sources," the National Enquirer says the book claims that Sarah Heath had a one-night stand with Rice, who is black, in 1987, nine months before she married Todd Palin. Yet the book also claims that a source told McGinnis that Palin "isn't comfortable in the presence of dark-skinned people."
Equally damaging to Palin are allegations of drug use. McGinnis claims Palin snorted cocaine off a 55-gallon oil drum during a snowmobiling holiday. She also smoked pot while in college, it is alleged. The book also disparages Palin's parenting skills. Excerpts reprinted by the National Enquirer paint a picture of a woman who would let her children fend for themselves when her husband was away.
Much of the salacious detail contained in "The Rogue: Searching or the Real Sarah Palin" appears to come from unnamed sources. Sarah Palin herself is still to make comment on the allegations.