Sarkozy and Berlusconi Scandals: Could EU Credibility be Tarnished by its Leaders Sex and Financial Scandals?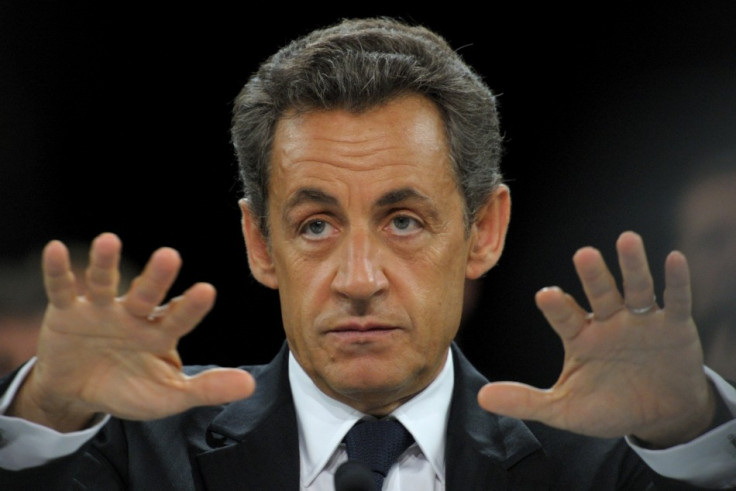 In the last few months European figureheads and leaders have been rocked by a series of scandals, which is set to damage their credibility and ability to criticise other regimes or insist on the necessities of values which they see as inherent to the history of their countries.
While Dominique Strauss-Kahn was accused of sexual assault on a New York maid (charges were later dropped), Berlusconi was also on trial this time for having allegedly had sex with an underage prostitute.
However after the charges against Dominique Strauss-Kahn, the man who was seen as the favourite rival to Sarkozy for the French Presidential elections in 2012, were dropped last week, It is now the French president himself who finds himself in an uneasy situation.
It is not the first time Nicholas Sarkozy has been rocked by allegations of fraud or corruption, but in the last year, the president worked hard at enhancing his public image. His wife Carla Bruni-Sarkozy helped try to create an image of a more cultured and open Sarkozy, insisting on his love of literature and, with a baby on the way, the presidential couple were set to stand in complete opposition to the socialist party, rocked by the Strauss-Kahn's sex scandal.
But not is not rosie after all since Sarkozy is now embroiled in two alleged scandals - the Bettencourt and Tapie affairs which have both given lieu to judicial investigations and both are related to support given to President Sarkozy during his successful 2007 election campaign.
The Bettencourt Affair:
Last year, an accountant for France's richest woman, Liliane Bettencourt claimed the L'Oreal heiress had given an illegal cash donation to Mr Sarkozy's presidential campaign in 2007.
Mrs Bettencourt allegedly instructed her staff to give an envelope stuffed with €150,000 (£132,000) in cash to Eric Woerth, the finance director of Sarkozy's campaign who was also the country's employment minister.
If the allegations are proven accurate, the donation would instantly be treated as Illegal, since individual donations to presidential campaigns can only go up to £4,000 .
Wednesday a new potential witness backed up the donation allegations despite both Sarkozy and Woerth denying any wrongdoing.
For now the investigation continues, just seven months before President Sarkozy faces a re-election battle.
The Tapie Affair
The Tapie affair concerns both Christine Lagarde, and indirectly Nicholas Sarkozy.
Lagarde, who just took over from Dominique Strauss-Kahn as Chief of the IMF is currently being investigated by French courts for allegedly authorising a £270 million pay-out to a powerful supporter of President Sarkozy when she was finance minister.
The Court of Justice of the Republic warned Lagarde may have abused her position as finance minister to help Bernard Tapie, a controversial French businessman as she is accused of intervening in favour of Tapie, after he won a settlement in 2008 with Credit Lyonnais, a previously state-owned French bank, over the mishandled sale of Adidas, the sportswear company, in the 1990s.
As the investigation is on-going, Ms Lagarde denies any wrongdoing.
Between The MPs expenses scandal that rocked the UK and France, Berlusconi accused of having sex with an underage girl, two consecutive IMF chiefs facing investigations and with the French President embroiled in a new scandal it becomes more apparent that the EU's diplomatic platform could suffer from allegations of corruption or frauds.
© Copyright IBTimes 2023. All rights reserved.