French President Nicolas Sarkozy Calls Journalist a 'Dummy'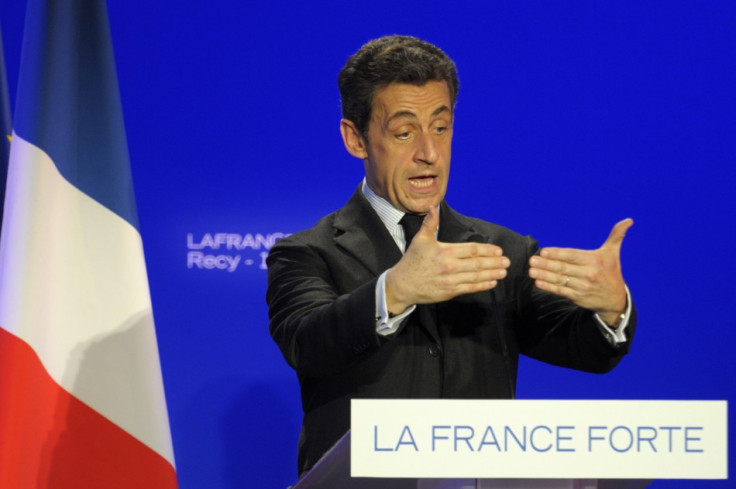 French President Nicolas Sarkozy has been caught on camera calling a journalist a "dummy".
The president, who has a reputation for a short fuse and crude language, was on an official visit to Chalons-sur-Marne, east of Paris, when he lost patience with a young journalist.
The journalist asked him about clashes between the police and a group of steelworkers who were on strike in Paris.
"Do you think I give a damn about what you say? What do you expect me to say?" he said. "What a dummy!"
He tried to smooth the tension a few seconds later by complimenting the reporter.
The faux pas was quickly highlighted by Nicolas Sarkozy's main presidential election rival, the Socialist party candidate Francois Hollande, who criticised him for his repeated "excesses" and "vulgarity".
"Do you think that's the best way to conduct a dignified public debate?" he said on France 2 television.
Sarkozy had earlier accused Hollande of being too "aggressive" following a campaign speech he had made in Marseille.
"There's no need to get angry, tense up, to be nasty or aggressive," Sarkozy told journalists.
His colourful language has landed him in trouble before. In 2007, during his presidential campaign, he angered public opinion by saying that Paris needed to be cleansed of its "young scum" when referring to rioters.
In 2008 he was caught on camera telling a man during a visit at an agricultural fair: 'Get lost, you jerk!'
© Copyright IBTimes 2023. All rights reserved.