A specialist navigation company has partnered with Transport for London to launch the world's first cyclist alert system for HGV and truck drivers in London.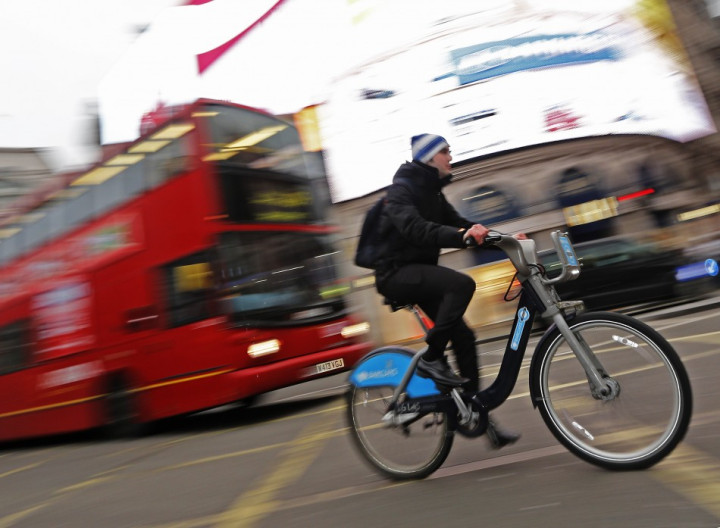 In 2012, 122 cyclists were killed on the roads in the UK, the highest figure for five years, with 14 of those deaths happening in London alone. The latest victim was 35-year-old University College London researcher Katharine Giles who died on Victoria Street last week following a collision with a Heavy Goods Vehicle (HGV).
In response to this continuing issue and the growing number of cyclists on the roads, Transport for London (TfL) has partnered with specialist navigation company Navevo to produce the world's first Sat Nav to feature alerts at junctions recognised as high convergence areas of HGVs and cyclists.
Initially comprised of 100 junctions around the capital, the system has the potential to be expanded to more junctions in London as well as to cities throughout the UK, Navevo CEO Nick Caesari said at the launch in the London Transport Museum.
The system will be available soon as standard on all Navevo ProNav systems which are aimed specifically at drivers of commercial vehicles such as vans and especially HGVs. The system will work in conjunction with the regular navigation software, with the high convergence junctions being highlighted on-screen with a 50 metre warning zone super-imposed on the map, in all directions from the junction.
Drivers will also be warned with a pop-up alert as well as an audible alert - which sounds like a bicycle bell - before they turn at one of these junctions. Caesari said: "If there is one thing a driver might be listening to when they are making a turn, it will be their SatNav" adding that he believes this system "will save someone's life someday."
Navevo has used data from TfL, as well as HGV and pedal cycle flow figures for London's road network from the Department for Transport to construct the cyclist alert system.
Ian Wainwright, Head of Freight and Fleet at Transport for London said: "For many years, London has worked to lead the way in pushing for the adoption of safer lorries and safer lorry driving. The creation of a specific cyclist alert for HGV drivers is another positive step forward and will help to further raise awareness and improve cycle safety across the capital."
Following the latest fatality on London's roads involving an HGV and a cyclist last week, the London Cycling Campaign's chief executive Ashok Sinha said: "Every lorry on London's streets should be driven by someone who's had cyclist-awareness training, on a bike as well as in a classroom, and all lorries should have the latest safety equipment such as mirrors, cameras and sensors."