Tributes have been pouring in for a UCL researcher who was killed in a cycle collision in the London rush hour.
Katharine Giles, 35, died at the scene in Victoria. An inquest will be opened.
Police said the male driver of the HGV lorry stopped at the scene on Victoria Street. There was no arrest.
Giles was a senior research associate in UCL's department of earth sciences. Her research focused on using satellites to understand the physics of the polar oceans.
Friends and colleagues were devastated by the tragedy. Sinead Farrell wrote on Twitter: "A bright, shining star has gone out with the devastating loss of Katharine Giles."
It was an extra blow for colleagues because it followed soon after the accidental death of another staff member at the college.
Andrew Shepard and Duncan Wingham said: "Coming so soon after the accidental death of Katharine's own closest colleague, Seymour Laxon, we are left with a sense of the outrageous unfairness with which our best colleagues have been taken from us.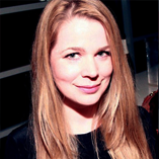 "Katharine had a bright future ahead of her. She graduated with a first class degree in earth and space sciences from University College London, studied under Seymour for her PhD, and went on to forge her own career as a university lecturer.
"We greatly admired the bravery and sense of purpose with which she took on the many commitments following Seymour's demise, and it was clear that she was ready to provide the next generation of leadership in our field.
"This makes it all the more difficult for us to accept that Katharine won't now have the opportunity to reach the heights she was sure to achieve."