Saturday Night Live (SNL) has unexpectedly become a key force in the resistance against US President Donald Trump over recent months, with a string of satirical skits attacking the Republican on a frequent basis.
The immense popularity of Alec Baldwin's unerring portrayal of Trump has helped the iconic late night entertainment show record its highest viewing figures in 22 years, and forced scriptwriters to broaden their focus to include other members of the cabinet.
In anticipation of the latest installment, due to air on Saturday (11 February), IBTimes UK gives the low-down on what to expect.
Where can I watch the show?
In the US, SNL is broadcast on NBC at 23:30 Eastern Time and 20:30 Pacific Time.
Fans in the UK can watch the broadcast live through a Sky satellite subscription, but may need a few energy drinks as the time difference means it will hit screens at 4:00am GMT.
Alternatively, viewers from around the world can wait for the sketches to be uploaded to YouTube, just hours after the live broadcast.
What happened last week?
Baldwin's Trump endured a series of humiliating phone calls to world leaders, goaded by the grim reaper as Chief White House Strategist Steve Bannon, in a sketch that ultimately questioned whether the former Brietbart editor is the true mastermind of the administration.
But the real highlight of the evening belonged to Melissa McCarthy, who made a surprise appearance as White House Press Secretary Sean Spicer in an additional skit on Saturday (4 February).
The impersonation, which specifically mocked Spicer's aggressive post-inauguration news conference, garnered critical acclaim but, according to Politico, allegedly riled Trump, who felt it made his administration "look weak".
What can I expect this week?
Ed Sheeran is set to host alongside Baldwin, who will present the show for a record-breaking 17th time.
More generally, Baldwin's Trump is now a regular staple, while comedian Kate McKinnon has featured in a variety of roles, starring at Hillary Clinton prior to the election, before morphing into Trump's senior adviser KellyAnne Conway, and filling in as Angela Merkel when required.
Other notable features involve persistent allusions to Trump's alleged ties with Russian President Vladimir Putin, played by a shirtless Beck Bennett, and Bannon portrayed as the grim reaper.
The sketches base their success around relevance and an eye for detail, so expect the new skit to potentially poke fun at Trump's furious "SEE YOU IN COURT" tweet over his blocked 'Muslim ban', alongside references to his unusual handshake with Japanese Prime Minister Shinzō Abe.
Will Rosie O'Donnell appear?

Speculation that former talk show host Rosie O'Donnell is to play Bannon on Saturday Night Live sent social media into a spin this week, after the presenter changed her Twitter profile picture to a shot of herself as the one-time financial trader and media mogul.
O'Donnell has a long-running public feud with Trump, stretching back over a decade to her time as host of The View in 2006. The war of words began when she mocked Trump for how he treated a US beauty pageant contestant, before questioning his business acumen following numerous bankruptcies.
Trump, then host of The Apprentice, went on the offensive, calling O'Donnell a "fat pig", horrible "inside and out", and mocking her status as a lesbian, particularly after she called him a "snake-oil salesman".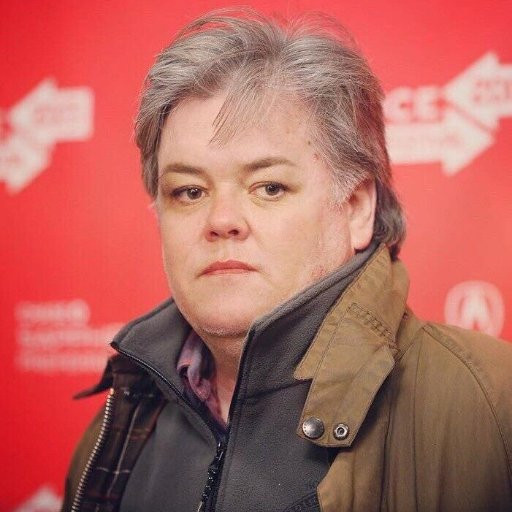 O'Donnell has supported calls for her involvement on SNL, despite her representatives denying her immediate participation.
Responding on Twitter to a fan who asked if she would be "willing to take one for the team" and appear on the show, she said: "I am here to serve - Alec has Trump - Melissa has Spice - I would need a few days to prepare - so if called - I will be ready."
Watch this space.
How has Trump reacted?
An ever sensitive soul with seemingly very low self-esteem, Trump has not been able to resist his itchy Twitter fingers.
"Watched Saturday Night Live hit job on me. Time to retire the boring and unfunny show. Alec Baldwin portrayal stinks. Media rigging election!" tweeted Trump three weeks before voting day in November 2016.
"I watched parts of @nbcsnl Saturday Night Live last night. It is a totally one-sided, biased show - nothing funny at all. Equal time for us?" he tweeted again less than two weeks after winning the presidency.
"@NBCNews is bad but Saturday Night Live is the worst of NBC. Not funny, cast is terrible, always a complete hit job. Really bad television!" bemoaned Trump, days before his inauguration.
It is only a matter of time....