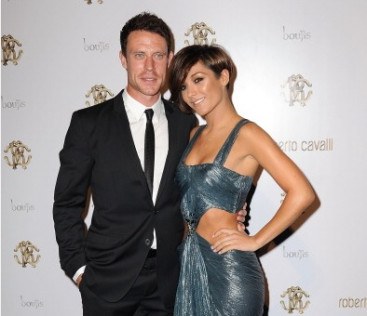 Saturdays singer Frankie Bridge has announced that she and husband Wayne Bridge are expecting their second child.
The 25-year-old pop star, who was a finalist on Strictly Come Dancing last year, took to twitter to reveal that the couple "couldn't be happier" about growing their family. They already have a 15-month-old son, Parker, together.
"Wayne and I are delighted to announce that we are expecting our second baby. It is very early days, but we couldn't be happier and Parker will make a wonderful big brother," she added in a statement.
The singer was soon inundated with congratulatory messages, with her bandmates leading the way.
Sadly Bridge's good news was overshadowed by the fact that she is suffering from Hyperemesis Gravidarum, the same severe morning sickness which affected the Duchess of Cambridge during both of her pregnancies.
She confirmed that has been forced to bow out of the forthcoming Strictly Come Dancing tour as a result.
Bridge and Wayne, 34, tied the knot in July 2014 after four years of dating.
The former Manchester City left back, who retired from football last year, also has a son with French model Vanessa Perroncel.