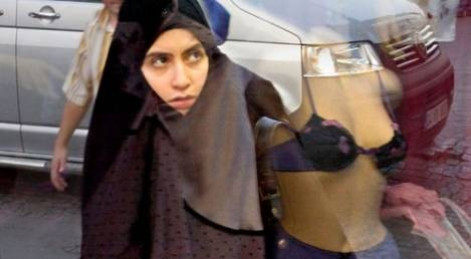 King Abdullah of Saudi Arabia was the first to issue a decree in 2006 banning men from working in lingerie shops to end "embarrassment" suffered by women buying intimate items from the opposite sex.
The law was never put into effect due to campaigning on the part of religious hardliners opposed to the idea of women working in shopping centres, where they may come into contact with men.
Saudi women have boycotted lingerie shops in a bid to put pressure on them to employ female staff.
The government announced Tuesday it would begin enforcing the law despite opposition from the country's most senior cleric, Sheik Abdul-Aziz Al Sheikh.
"The employment of women in stores that sell female apparel and a woman standing face to face with a man selling to him without modesty or shame can lead to wrongdoing, of which the burden of this will fall on the owners of the stores," he said.
The Labour Ministry has said that over 28,000 women have already applied for the positions being opened up. Most of the applicants are migrants from South Asia.
Saudi Arabia enforces gender segregation in most public spaces, and the Kingdom's religious police and the Commission for the Promotion of Virtue and Prevention of Vice prevent women from mingling with unrelated men.
But the separation of the sexes is not absolute, and women do hold high-level teaching positions in universities and work as engineers, doctors and nurses.
Despite some improvements in female emancipation, the unemployment rate for women under 24 remains a staggering 46 per cent (as of 2008), compared to 24 per cent for men of the same age. The enforcement of the 2006 decree may go some way in rectifying this inbalance.