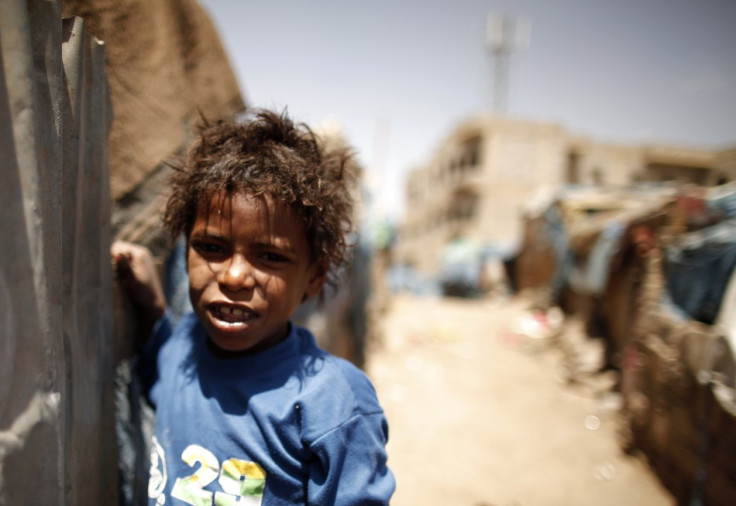 Saudi Arabia has pledged $3.25bn (£2bn) in aid to Yemen, as fears mount that Al-Qaida is gaining a foothold in the country.
Foreign minister Prince Saud al-Faisal announced the aid package on 23 May at an international conference in Riyadh.
"To ensure Yemen's security and stability, the kingdom will provide $3.25 billion to support development projects there, which will be agreed upon with the Yemeni side," he said at the opening of the Friends of Yemen conference.
"The Yemeni government is exerting courageous efforts, but without the help of its brothers and friends, Yemen will not be able to solve the crises it is facing," the prince said.
Yemeni Prime Minister Mohammed Basindawa led the call for aid, saying Yemen needs support since the country is still going through a transition.
Former strongman Ali Abdullah Saleh, who ruled the country for 33 years, stepped down after agreeing to a transfer of power deal last year, following an uprising against him.
The already impoverished country is now struggling to gain stability.
"The hope is in the political and economic support needed to overcome the transitional period and put an end to the budget deficit," Basindawa said.
"We are confident that you realise the danger and sensitivity of the situation in Yemen, which needs lots and lots to recover," Basindawa said, adding: "We seek your help, don't fail us."
Rights groups, including Oxfam, Care and Save the Children, have warned the country faces severe food shortages and is on the brink of a catastrophe.
They said that up to 44 percent of the population, or about 10 million people, do not get "enough food to eat", while one in three children is "severely malnourished".
Twenty-seven countries, including the six oil-rich Gulf Cooperation Council States, the United States and the United Kingdom, attended the Friends of Yemen forum in Riyadh.
Yemen President Abdrabuh Mansur Hadi, who replaced Saleh following an election in February, is leading the country through the difficult transition period, but the threat posed by the terrorist network Al-Qaida threatens to destabilise his rule and the progress that has been made.
The wing operating in Yemen is called Al-Qaida in the Arabian Peninsula (AQAP) and is often described as the network's most active branch.
On 20 May a suicide bomb attack killed at least 96 soldiers in central Sanaa.
AQAP claimed responsibility for the attack, which is thought to have been in retaliation for an assaul on jihadists earlier in the month.