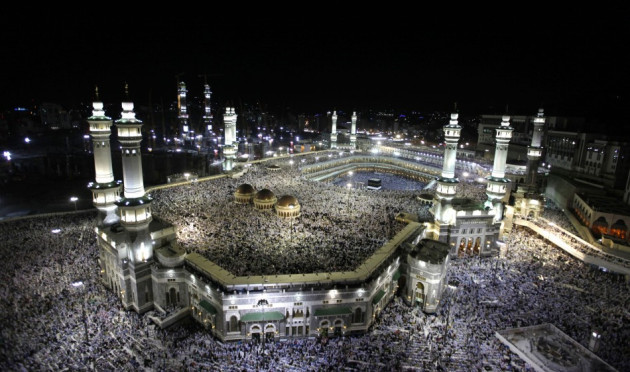 Amnesty International's report, "Saudi Arabia: Repression in the Name of Security" presents a damning critique of the Saudi government's recent crackdown on pro-democracy activists and protesters in the Gulf kingdom.
"The last nine months has seen a new wave of repression in Saudi Arabia as authorities have cracked down on protesters and reformists on security grounds," the rights watchdog said in a statement.
Philip Luther, Amnesty's interim director for the Middle East and North Africa said, peaceful protesters and supporters of political reform in the country have been targeted for arrest in an attempt to "stamp out the kinds of call for reform that have echoed across the region."
The watchdog also warned of the government's plans to introduce a new anti-terror law that "would effectively criminalise dissent as a 'terrorist crime'" and "threatens to exacerbate an already dire situation for freedom of expression" in the country.
State power in Saudi Arabia resides entirely with the King and the ruling Al Saud family, and the country's 27 million residents have no political institutions independent of government. Women in Saudi Arabia are prohibited from driving. King Abdullah announced in September that for the first time the kingdom will give women the right to vote in the 2015 municipal elections.
Amnesty reports that more than 300 people who took part in peaceful protests have been detained since March, and that more than 5,000 "terrorist" suspects were facing trial by a special Saudi security court. Arab Spring-style demonstrations were stifled across the country earlier this year with a complete clampdown by the security forces. Saudi Arabian troops played a key role in the brutal crackdown against pro-democracy protesters in Bahrain during the same period.
Amnesty also accused the Gulf state of having "carried out a crackdown that included the arrest of hundreds of mostly Shiite Muslims in the restive Eastern Province."
Shia Muslims, a minority in primarily Sunni Saudi Arabia, have rallied in the Gulf state since March in support of their neighbours in majority Shia Bahrain.