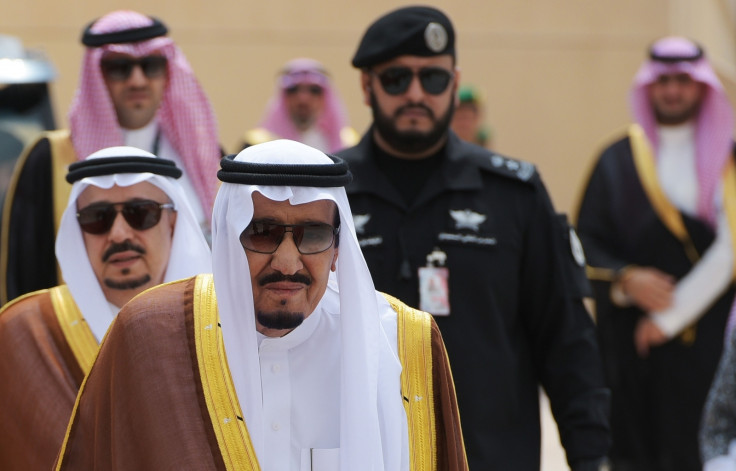 Saudi King Salman bin Abdulaziz al Saud is set to kick off a historic visit to Russia on Thursday, 5 October, with discussions on the oil industry and the Syrian conflict occupying the top spots on his agenda. This is the first such visit by a reigning Saudi monarch to Russia since the two states have been at odds for decades. High-ranking delegates are also accompanying the 81-year-old monarch.
While the two sides have hailed the visit as "historic," major rapprochement between the two oil superpowers are expected during the trip. Combined together, Moscow and Riyad are responsible for more than half of world's crude.
The situation in the Middle East and North Africa is also expected to feature prominently in King Salman's discussions with Russian President Vladimir Putin.
When asked whether the two leaders would talk about defence cooperation, Kremlin spokesman Dmitry Peskov responded by saying: "It can be assumed that it will also be on the agenda." Both Moscow and Riyadh are supporting rival sides in the longstanding Syrian conflict.
The Saudi king spoke to a council of ministers during his weekly session on Tuesday, 3 October, insisting that visit would prove pivotal in resetting ties with Russia.
"The first ever official visit by a Saudi king to Moscow since the foundation of the Kingdom demonstrates that Riyadh is eager to keep a balance in its foreign policy and diversify its ties," senior Shoura Council member in Saudi Arabia, Mona A Almushait told Arab News.
The Saudi monarch's visit comes just a month ahead of a crucial meeting of Opec (Organization of the Petroleum Exporting Countries) members, in which Riyadh is a powerful player. The Opec cartel is expected to discuss more measures in limiting the oil production so as the maintain the prices. Both Russia and Saudi Arabia played a key role in negotiating a deal between Opec and other producing nations to cut the crude oil output so as to stop the dwindling prices.
"Our main hope is that the visit will give a new, powerful impetus to the development of bilateral ties because the potential of our ties is much richer than the de-facto situation," Kremlin spokesman Peskov said earlier.