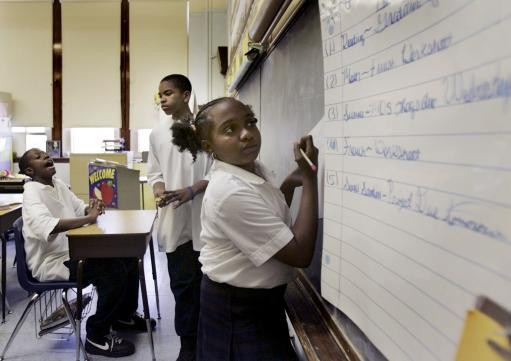 UK Education Secretary Michael Gove plans to penalise parents who encourage absenteeism among pupils taking them on holidays during school days.
The move comes after a review of school discipline and attendance by teacher and behaviour expert Charlie Taylor. Head teachers will no longer have the authority to sanction holidays and absence will be treated as unauthorised.
In order to discourage misuse, there will be stricter vigil on discretionary absence which is to be granted in case of illness, bad weather or a loss in the family.
"The discretionary 10 days has become a bit of a cultural expectation with parents viewing it as a right in some cases. It is not," said Brian Lightman, general secretary of the Association of School and College Leaders representing secondary school heads, reported the Sunday Telegraph.
The complete report available on the Department of Education website flags other key areas in maintaining school discipline. It has a set of new guidelines updated, for teachers to maintain decorum in the school's functioning.
The report points out that there are about 1,000 students who face administrative action every day due to bullying, rude behaviour or misconduct. Assaults on teachers have increased on a year-on-year basis with a five-year high of 44 cases reported last year. In almost all cases the teachers had to rush to hospital for immediate attention.
The report also states that 1 out of 4 teachers face false allegations, while one in six teachers have been challenged by someone in the child's family. Find all the new regulations put in place by the education department here. (report)