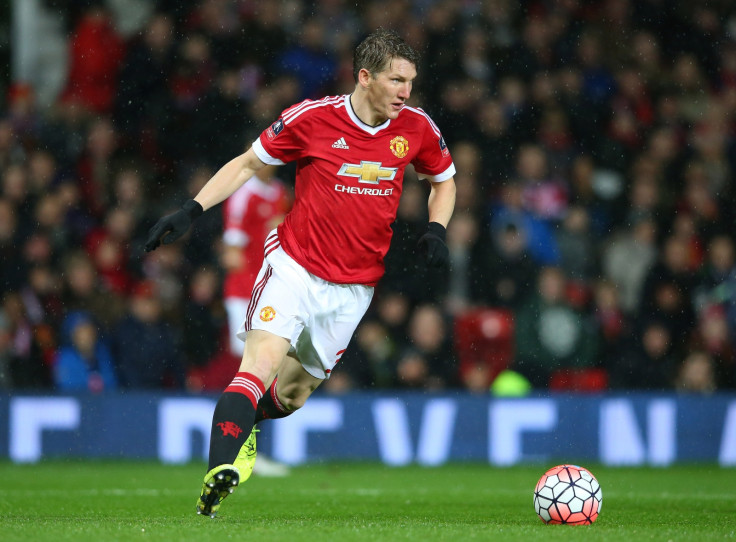 Bayern Munich president Uli Hoeness has urged Bastian Schweinsteiger to make Manchester United pay till the last second "for what they've done to him". The midfielder was left out of the United XI for the major part of the season by Jose Mourinho but is back in contention after making the substitutes bench against West Ham, where the Red Devils drew 1-1.
Schweinsteiger moved to Manchester from Bayern in 2015 under Louis van Gaal and was used sparingly by the Dutchman. The 32-year-old was part of the Germany team which lost to France in the semi-finals of the Euros this summer. However, since Mourinho's arrival, he has been training with the reserves and has been linked with a move abroad, with many clubs interested in his signature.
"If I were him, I would make the people in Manchester pay until his last day," Hoeness said, as quoted by the ESPN. "That's what this club [United] deserves for what they've done to him. They should be punished."
However, he is not too keen on Schweinsteiger moving to the MLS and insists that he is more likely to retire than move towards a new challenge like the one in the US. Thierry Henry, David Beckham and Andreas Pirlo have all made their way to the States following their fall from prime. Hoeness suggests that he has information that the midfielder wants to retire completely from football, having won eight Bundesliga titles, the Champions League and also the Fifa World Cup.
"From what I have heard, Basti's on his way out of football," he said. "I know him well and I doubt he's still got the fire left in him for one final major challenge. After such a brilliant career, a player like him shouldn't see out his career in a place like America. For me, America simply isn't an alternative for a player of his calibre. As far as I know, he's committed to a massive farewell game at FC Bayern. I would do that but then I would retire."