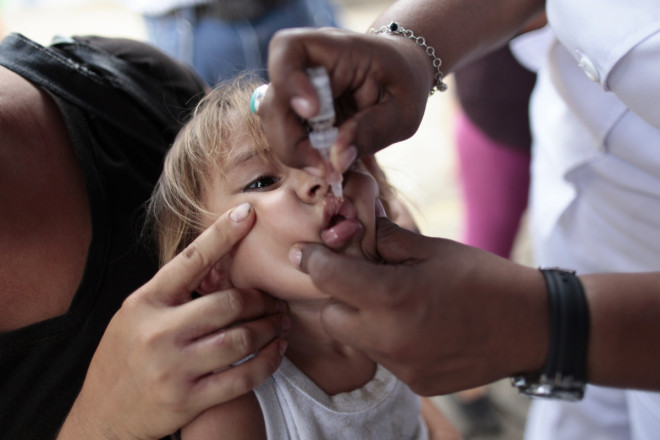 Iowa State University researchers have created the first heat resistant "nanovaccines" to help doctors vaccinate people in developing countries, where there is limited access to cooling equipment.
Vaccines have to be kept cool, at a temperature below 8 degrees Celsius from the moment they are made until they are administered to a patient. In developing countries with hot or tropical cimates, doctors working to provide emergency medical care currently face great challenges in keeping crucial vaccines from going bad, according to Deutsche Welle.
"This is one of the reasons why we're still unable to vaccinate many children against diseases, which have been wiped out in developed countries - polio, for example," said Dr Sebastian Dietrich, a physician working with Médecins Sans Frontières (Doctors without Borders).
"We just can't get the vaccines to very remote areas while keeping them cool."
Using nanotechnology
Now researchers from Iowa State University may have cracked the problem by packing the antigen (the active ingredient in the vaccine) within nano-sized non-toxic, biodegradable polymer particles.
Balaji Narasimhan and his team have so far been able to boost immune responses against influenza in mice and presented their findings at the National Meeting of the American Chemical Society in Dallas this week.
"We've shown that it works with rodents, and we're moving forward to show that [it works] in larger animals as well. The particles are made of materials that have high-term stability - the only thing that pulls them apart is water," said Narasimhan.
"Our nanovaccine approach could be instrumental for containing future outbreaks of recently emerged and re-emerging diseases, such as SARS, new flu strains and multi-drug resistant tuberculosis."
The nanovaccines will also work for vaccines against tropical diseases and can be stored at room temperature for between six to 10 months.
Traditionally, vaccines work by introducing part of a virus which triggers the body's humoral response. The immune system produces antibodies to fight off the pathogen and over time, the body learns how to respond to that particular virus.
T cells, not antibodies
With the nanovaccines, patients will only need to take one dose in their lives as the vaccine activates another part of the immune system called T cells instead of antibodies, which are just as effective in fighting viruses and can be administered through the nose.
This could be very useful for vaccinating children as no syringe needles are required, and patients could one day even vaccinate themselves.
The Iowa State University researchers are still at the preclinical trial stage with their nanovaccines, and even if the new vaccine passes all tests, it will still take years to be officially approved for use.
At the moment, the only heat-resistant vaccine in existence is MenAfriVac, the vaccine against meningitis, which has been approved for use even after the vaccine has spent four days being stored in temperatures of up to 40 degrees Celsius.
Developed by the World Health Organisation (WHO) and the Program for Appropriate Technology in Health (PATH), the vaccine was successfully tested in vaccination campaigns in Chad and Benin in Africa in 2012.