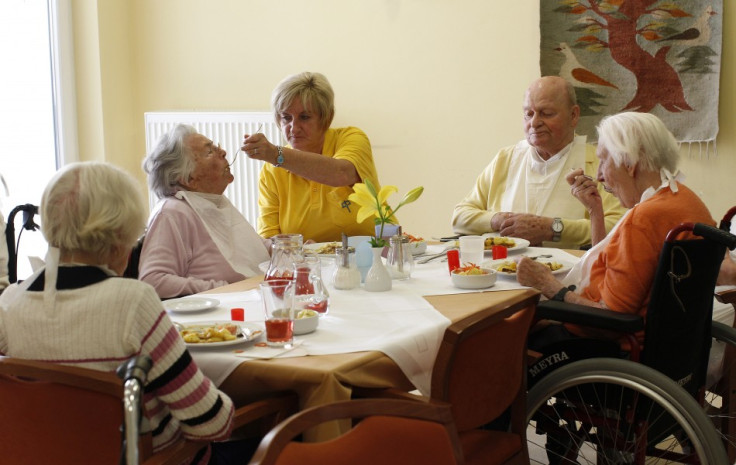 A widely-used treatment for a rare disease could help scientists slow down the ageing process on older people, researchers believe.
Scientists investigating the lethal disorder progeria - a premature ageing disease which causes children to age up to eight times their normal rate - say that they have reversed certain effects which cause certain suffers' bodies to degenerate.
It is hoped that a new treatment scientists have developed at Durham University may help millions of newborns and lead to greater understanding of how the damaging effects of ageing could be prevented.
It is also hoped the new treatment can also be used to treat conditions more common in later life such as dementia, heart disease and arthritis.
"What we have discovered is a means of slowing down the ageing process in children that have premature ageing disease. In the long term that almost certainly has an implication for normal ageing," said Professor Chris Hutchison, a member of the Biophysical Sciences Institute at Durham University.
"In the short term, we are trying to find interventions for children with significant disabilities. We are using a careful approach that will look at patients with progeria to see if there's a model that can be used for wider medicine.
"It would be great to find a way to help relieve some of the effects of progeria and to extend the children's lives, whilst also finding a way to help increasingly ageing populations in many parts of the world.
"The findings are at a very early stage but they show the potential for helping people to live more comfortable and less painful lives when they reach 70 and 80 years of age and beyond."
The findings, which have been published in the journal Human Molecular Genetics, say the condition progeria is partly due to DNA damage caused by highly reactive oxygen chemicals.
The disease makes children look much older than they are and suffer from stunted growth, loss of body fat and hair, hip dislocation and aged skin. People who suffer from progeria are also at greater risk from heart disease and stroke.
It is rare for people with progeria to live beyond their teens.
Using a drug known as N-acetyl cysteine (NAC), scientists were able to limit and repair damage to the DNA, helping cells stay healthy for longer.
The drug n-acetylcysteine is already used to prevent liver damage in patients who have overdosed on paracetamol.
"Dr Hutchison's study has not only confirmed basic cellular defects in progeria, but has also identified potential ways to improve those defects," said Dr Leslie Gordon, medical director for the Progeria Research Foundation
This type of biological science is how progress towards treatments and a cure for children with progeria will advance."
Prof Hutchinson said human trials will now be needed to develop the drug.