Around 20 million sanitary pads, tampons and applicators are dumped in landfills across the United States every year – and it takes hundreds of years for the products to biodegrade inside plastic bags.
A group of students at the University of Utah have invented an answer to this problem – the world's first totally biodegradable sanitary towel.
Called the SHERO pad, it is made from all-natural materials and it's thinner than other similar sustainable products, making it more comfortable.
It uses a processed form of algae as it's super-absorbent ingredient, which is then covered with cotton and the same material that makes up tea bags.
The result? A maxi pad that is effective, comfortable to wear and can break down anywhere from 45 days to six months – a lot shorter time than ordinary sanitary towels.
"This is novel in comparison to other biodegradable options out there for pads," said Amber Barron, a University of Utah junior in materials science and engineering who is on the team of four students. "Most are really bulky because they don't have a superabsorbent layer."
The students' came up with the idea for the pad from SHEVA, a non-profit advocacy group for women and girls in Guatemala, who were looking for a sustainable solution to feminine hygiene waste.
Professor Jeff Bates, who led the research, said there is no public sanitation system in Guatemala.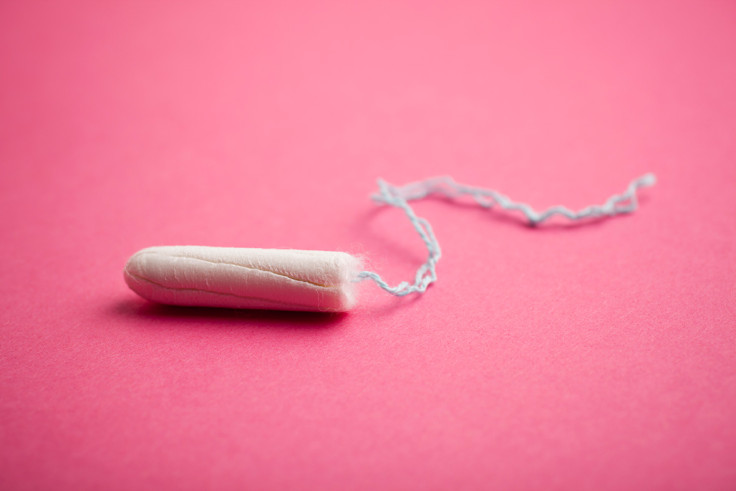 "All the rivers are black because they are so polluted," he said. "So there really is a genuine need for people in Guatemala to have biodegradable options."
Something clicked for Bates when he was feeding his five-year-old daughter one evening. "One day we were eating dinner with white rice, and my daughter spilled it all over the floor," he said. "The next morning, when I was cleaning it up, it was all dry and crusted. I drove to work and thought, 'What was it about rice that does that?'"
That question of how rice hydrates and dehydrates began a two-year process of searching for the right natural materials for the feminine pad. The group tested different leaves including banana leaves, as well as forms of cotton.
Bates and his team then came up with the SHERO pad, which is made from four layers: An outer layer of raw cotton similar to a tea bag to repel liquid, a transfer layer of organic cotton to absorb the liquid and pull it from the outer layer, the super-absorbent layer made of agarose gel (a polymer from brown algae), and a final layer made of a corn-based material that keeps the moisture inside and prevents leakage.
Although there are other similar sustainable products, they're either not 100% biodegradable or they use thick layers of cotton that are uncomfortable to wear.
There is another key advantage to the SHERO pad – it can be made easily in small villages without sophisticated tools. All you need are common presses and grinding stones, according to Bates.
Prototype in hand, the students have launched a start-up company based in Bountiful, Utah, and hope to have products on the shelves in Guatemala and in the US within a year.